Why Cabins for Sale in Colorado Aren't a Good Investment
Posted by Mark Main on Monday, June 12, 2023 at 9:30 AM
By Mark Main / June 12, 2023
Comment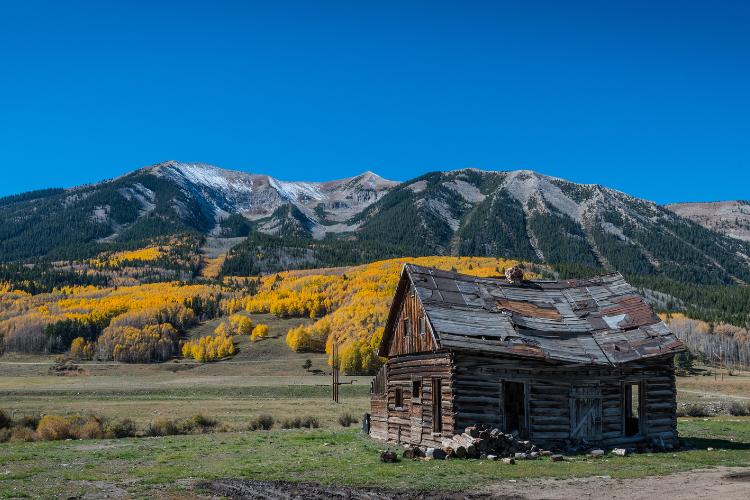 The Colorado Cabin Conundrum
Colorado, with its breathtaking mountain vistas and serene landscapes, might seem like the perfect place to own a cabin. However, the dream of owning a cabin in The Centennial State often clashes with the reality of high costs and complications. This article explores why buying a cabin in Colorado might not be the best investment and offers convenient alternatives.
The Hidden Costs of Cabins in Colorado for Sale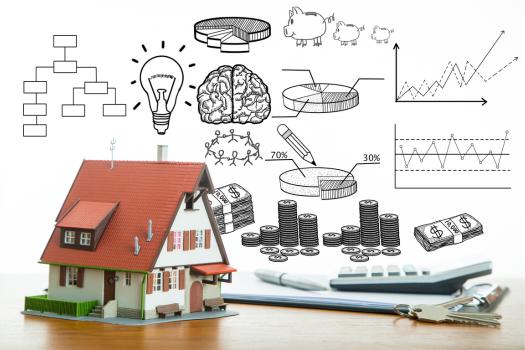 While the idea of owning a cabin in Colorado may be enticing, the financial implications can be daunting. The initial purchase price is just the tip of the iceberg. Ongoing expenses such as maintenance, utilities, and property taxes can quickly add up. Plus, cabins in Colorado often aren't accessible year-round thanks to harsh winter weather conditions which limit their usability.

Redfin reports that median prices for cabins and similarly-sized properties are still up almost 70% compared with pre-COVID pricing. Plus, these prices have remained largely steady over the last year. As a result, the initial investment is even more substantial than some buyers realize.

This is particularly important thanks to the rise of services like VRBO and Airbnb. It's become increasingly easy to picture owning a lovely property that you can visit any time, and that pays for itself. As a result, property management companies are becoming more involved in property listings, which has its own implications too.

Let's look at some additional considerations for both of these investment options.

Working with Property Management Companies
Property management companies can be a valuable resource for maintaining your cabin rental in Colorado. They handle tasks such as tenant placement, rent collection, property maintenance, and even dealing with evictions if necessary. However, these services come at a cost.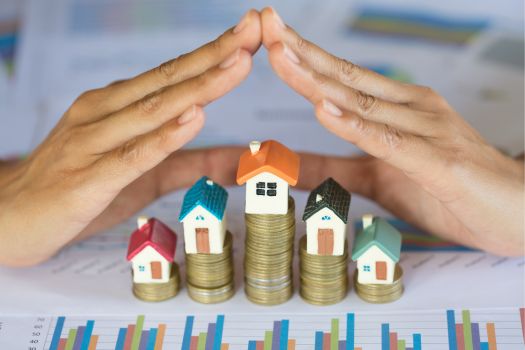 Property management fees in Colorado can usually start as low as a few hundred dollars in urban areas. However, it's increasingly common for these companies to charge a percentage of your total rental income.

On the one hand, having a big company promote your property on your behalf sounds great. The websites and marketing they put together can drive tremendous traffic to your cabin.

However, this usually comes with a very steep cost, with some companies charging 40% (or more) of monthly rental income. Some companies may offer a flat rate fee instead.

Costs don't stop there, either; it's common to also come across other costs such as:
Leasing Fees. These are one-time fees for finding and placing a well-qualified tenant for your property. Less common for short-term rentals, they're either a flat fee or a percentage of your first month's rent.
Additional Fees. These can include account set-up fees, administrative fees, advertising fees, technology fees, inspection fees, accounting fees, and maintenance mark-ups.
Vacant Unit Fee. Some firms charge one month's rent upfront if the property is vacant.
New Tenant Placement Fee. Some managers may charge a new tenant placement fee, a bonus structure for getting a tenant into a lease.

Remember, the cost of a property management company is sometimes balanced by the benefits they offer. For example, they can help reduce vacancies and handle maintenance and tenant issues on your behalf. Unfortunately, the kind of property that's likely to benefit from this kind of trade-off is usually much more expensive.

Profiting on Colorado Cabins for Sale with Airbnb and VRBO
Renting out your cabin with VRBO or Airbnb can be a lucrative option, but has its own costs to consider, too. Some examples of these costs are:
Cleaning Costs. You'll need to make sure your property is cleaned between bookings, which means either hiring a cleaner or doing it yourself. Passing the cost along to the renter is common, but don't undervalue your own time in finding and monitoring these services.
Maintenance & Repairs. Regular maintenance and occasional repairs are a part of owning any property, but rental properties will cost more. You need your property in good condition to keep it attractive, and the additional wear and tear require more upkeep.
Utilities. Some people go to VRBO and Airbnb looking for an "off-grid" experience, but most want a getaway with basic utilities. This becomes increasingly problematic the farther you go into the wilderness. Going off-grid is increasingly popular, but adding wells for water and solar panels for electricity increase maintenance costs significantly.
Local Taxes. In some locations, Airbnb and VRBO automatically collect and remit local taxes on your behalf. In other locations, you're responsible for determining local tax obligations and including these in the cost.

The pros and cons of income properties often come down to the most cliché rule of real estate: location, location, location. If your property isn't accessible for half of the year because of winter storms, it won't generate much of a return.

Financial Pitfalls and Cabin Ownership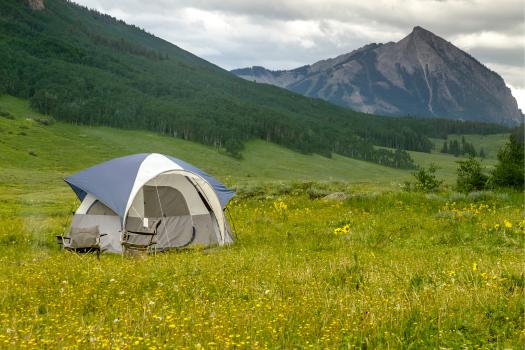 Buying a cabin for personal use isn't without its own variety of potential financial pitfalls. One of the biggest draws of owning a cabin is being able to "get away from it all." Unfortunately, this means maintenance and repair costs can be dramatically more expensive than for properties near cities. Additionally, securing financing for a cabin can be challenging as many lenders view them as luxury items rather than primary residences.

When it comes to cabin costs, you're almost always looking at a much bigger investment than more common property types. For example, log cabins require significant maintenance, whereas luxury cabins can be amazingly expensive. Tiny cabins are often more affordable but usually come with the tradeoff of comfort and/or utility access.

Exploring Alternatives to Cabin Ownership
There are plenty of ways to escape to the mountains of Colorado without the financial risks of buying a cabin yourself. Here are some of the most popular alternatives:
Instead of using VRBO or Airbnb to rent out your cabin, use those services to find one to rent!
If you like camping, Colorado's National and State parks have some of the most spectacular scenery in the world.
RVs are an underrated way to travel and experience the countryside. Many RV parks across our state offer views and access to experiences that you can't get with fixed residences. However, the best part is probably the balance you get between comfort and location flexibility.
Membership programs like Harvest Hosts offer unique lodging options across the country, too!
You don't need to own a cabin to enjoy the rustic charm and tranquility they offer. Camping, visitinglocal state parks, and renting cottages can all provide a similar experience without the financial risks of cabin ownership.

Seeing an advertisement for a Colorado mountain cabin for sale can be appealing. However, it's important to consider the challenges that come with it. Alternatives like renting or exploring other forms of outdoor lodging can provide a similar experience without a long-term commitment.
If you'd like help finding the right investment property to help build a more stable financial future, take a moment to fill out the form below to get in touch with the experts at Best CS Homes!