Top 6 Dog Parks in Colorado Springs
Posted by Mark Main on Monday, January 10, 2022 at 7:00 PM
By Mark Main / January 10, 2022
Comment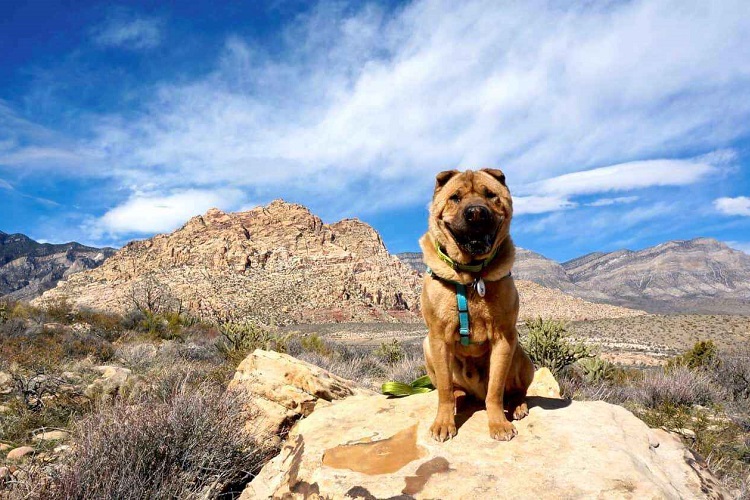 Colorado Springs has many pet lovers amongst all; there is a special love for canine pets. They say dogs are the most loyal animals, and they love their humans a lot. However, unlike cats, they need to be out there rather than be stay-at-home pets. These lovable creatures need a daily run or a walk to rejuvenate every day. But the biggest question is: where to take your canine for a walk, so they release all their energies in a good playtime?
Colorado Springs is home to many dog parks designed in a way where you can leave your dog in the company of other dogs in a fenced area. Some parks are also without fencing, which allows your dog to explore the area with other dogs.
The city has a lot to offer in terms of nature. Colorado Springs is full of scenic beauty and natural landscape. There is a lot to do in the city for you, your family and even your family dog!
Best Dog Parks in Colorado Springs
Colorado Springs is doggy heaven on earth, and it has many parks to offer to canines. It is always better to find a dog park near your vicinity because it helps dogs remember where they are.
If in case you allow your pet in an unfenced park without a leash and it wanders away, there is a chance it will be able to find a way back home. It becomes tricky for them to find a way back with a larger distance unless you take them on foot almost every day.
For us, our canines are super precious, and we would always recommend the best dog parks in Colorado Springs for you and your pet to enjoy.
Rampart Dog Park – Briargate

Location: 8270 Lexington Dr., Colorado Springs

Rampart Park is one of the most popular dog parks in town. It has a lot to offer to your canine to enjoy. Essentially it is an off-leash dog park, and you can allow your dog to roam freely without supervision.

The best thing about this park is that it is fenced, which allows your dog to stay in the vicinity. The park is covered with mulch hills for your dog to play on. It offers a built-in obstacle play area, which is a great way to challenge your dog and help him stay fit and active.

The park is located in the popular area of Briargate on Lexington Drive. It is super accessible, and you will find most locals visit the park for a good time with their canines. The park accommodates dog owners by providing them with comfortable benches because it gets too exhausting running around your dog.

Location: 3650 Maizeland., Colorado Springs

If you are looking for Colorado Springs parks and open spaces for your dog, then Palmer Park Dog is the place to be. It is a baseball field that is now converted into a park with different levels. It is an enclosed space with an open area so you can let your dog out on an open leash. This way, your dog can roam around freely without you worrying about their safety and whereabouts.

There are designated areas for owners to sit, enjoy, and socialize amongst other dog owners. The enclosed area does not have any shade, so it gets tricky on a sunny day; however, you can always enjoy yourself in the open space with your dog.

The best part about this park is that its open off-leash area is one of the biggest in the country. So, your dog has nothing to complain about!

Cheyenne Meadows Dog Park

Location: 1560 Charmwood Dr., Colorado Springs

If you and your dog go for simplicity, then Cheyenne Meadows Dog Park is the place to be. It is the simplest dog park in Colorado Springs yet one of the best the city offers. It is a very well-maintained dog park and has a fenced open space so your dog can roam around freely off-leash and with little supervision from the owner.

A simple yet calming place for you and your furry friend to enjoy and meet with other dogs and dog owners!

Bear Creek Dog Park

Location: 1685 S. 21st. St., Colorado Springs

If you really want to know which one is the best dog park in Colorado Springs, then Bear Creek Dog Park takes the number one spot on the list. It is a very big park that stretches over 25-acres of land on the northern side of Bear Creek Regional Park.

It has a running creek for your dog to enjoy, accompanied by open land, hills, trees, a dense forest, and some trails for dogs to follow and explore. You can take your canine friend anytime from dusk till dawn as it is open for the locals.

Red Rock Canyon

Location: 3550 W High St, Colorado Springs, CO 80904

This park has many hiking trails but has a lot to offer to dogs as well. Pets are allowed in the Conservation Area and along trails. The area is not fenced, so you have to keep an eye on your dog.

Your pet must be kept on a leash at all times and it must never be left unattended – not even in a vehicle. This park has breathtaking views and is located between Colorado Springs and Manitou.

Garden of the Gods

Location: 3130 N. 30th St., Colorado Springs

Garden of Gods is a great place to take your dog friend and meet with other dogs. It has a great open space where you can let your dog roam around off-leash. The park is connected to trails that offer beautiful views.

You will find almost every dog owner takes their canine friend up on the trails for a nice long walk to experience the breathtaking views.
Conclusion
We know Colorado Springs is a majestic place to be. There is absolutely nothing this place lacks. It has facilities for all your family members, including your dog. These six parks are the best ones the entire country has to offer, so if your dog gets to play in them, he is one lucky fella! Do not wait and find the nearest park for your furry friend to unleash his doggy instincts.