Top 10 Microbreweries in Colorado Springs
Posted by Mark Main on Thursday, December 16, 2021 at 7:00 PM
By Mark Main / December 16, 2021
Comment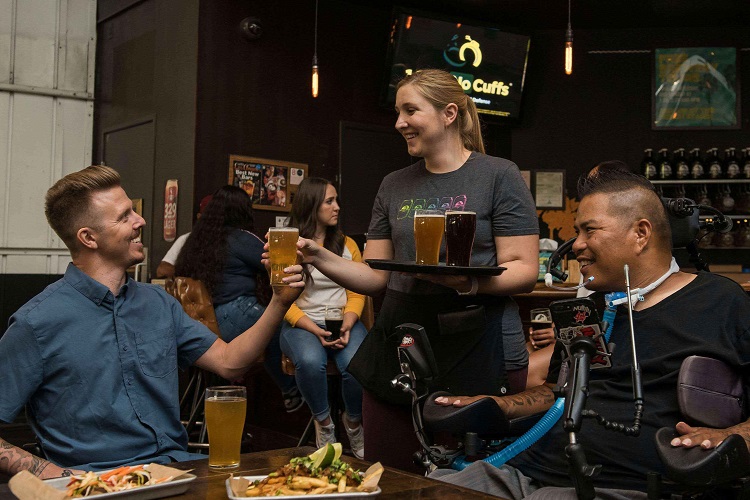 If you're looking for unique flavors in your beer and are bored of the store-bought taste, you are in the right place. Microbrews in Colorado Springs stand out for their tasty flavor that you won't be able to find anywhere else in the country. A different kind of magic exists in the taste of local craft beers!
There is nothing better than having a tall glass of chilly cold brew after a long day at work. And there's no better place to enjoy it than in Colorado Springs. The place is famous for hiking, and hikers from around the world visit the local microbreweries to experience the taste of heaven.
It is no surprise that most locals, tourists, hikers, and runners agree that microbreweries in Colorado Springs are some of the best in the world. These breweries have the finest techniques and production methods that enhance the beer taste exponentially than those produced in the larger breweries. Most of these breweries are independently owned, and their entire focus is on celebrating the unique taste and brewing techniques of their beers.
Why Colorado Springs Breweries Stand Out
In Colorado, brewing is an art that takes many different forms, and it is almost like each microbrewer in Colorado Springs has a secret way to brew their artistic beers. Due to the thriving beer culture in the region, locals and tourists are always in awe and ready to experiment with different brewing methods. If you are a dog or a cat owner, you can even find microbreweries that host free tasting and tours with pet-friendly patios.
We can see that the trend for craft beer has picked up around the country in recent years; however, nothing beats the magic at Colorado Springs. It is almost like the locals were born to brew and change the dynamic of how we drink and experience our beer. With over 400 microbreweries in Colorado Springs, it has the third most breweries per capita in the US, just behind California and Washington.
Best Microbreweries in Colorado Springs You Shouldn't Miss
Looking for the best microbrew? Colorado Springs will never disappoint you. Here are some popular microbreweries that you should explore:
1. Metric Brewing
Metric Brewing serves some of the best beers in the country, and their brewery currently serves award-winning beer from barrel taps. Locals usually stop by for a pint from their famous three-barrel system, which is a unique way to enjoy and experience beers. The brewery claims they serve very small batches to keep the beer's freshness and taste rich and unique.
2. Springs Beer Tours
Spring Beer Tours offers one of the best beer tours in the country. Make sure you wear comfortable shoes when visiting this place because the tour lasts approximately two hours on foot. You shall enjoy the beauty of Manitou Springs and learn the rich history of the microbreweries in Colorado Springs. Fret not; you will get the chance to get your hands on some delicious craft beer samples on your tour.

3. Atrevida Beer Company
It's a company owned by a bold, daring, and audacious woman called Jess Fierro. The name "Atrevida" describes her courageous personality. Jess Fierro is Colorado's first female and Latina owner of a brewery and the winner of season 1 BEERLAND. She is all about changing how her consumers perceive beer through her artistic brewing techniques. Their beers are full of flavor often pulling from their Latina roots along with their own customer's stories.
4. Trail Ends Taproom
If there is beer heaven on earth, then it is at Trails End Taproom. It is a place where you can find a beer fest every day. The company serves its hungry locals with their signature pizza alongside self-serving beer taps. The self-pour taproom has a variety of craft beer, cider, wine, and kombucha. The trail has 40 taps available, and customers only pay by the ounce. All tips are donated to humanitarian nonprofits.
5. Phantom Canyon Brewing Company
One of the pioneers and game-changers in the industry, Phantom Canyon Brewing is known to be the oldest brewery in the region. It is located at the heart of Colorado Springs' downtown and offers its locals a myriad of craft beer, finger-licking food, and space for locals to come together and throw parties.
6. Cerberus Brewing Company
Cerberus Brewing is located in the west of Colorado Springs downtown. It has a full-range kitchen offering gourmet pub food to its locals. This microbrewery has 24 taps that offer award-winning craft beer and it also serves cans, bottles, and sodas.
7. Bristol Brewing Company
It's a microbrewery that found its home in a 100-year-old elementary school, offering its locals a historic feel. Bristol Brewing Company has a range of multi-award-winning beers in six-packs, four-packs, and bombers. Their signature ales and lagers are only available in Colorado Springs. If you are thinking of visiting Colorado Springs, stop by this microbrewery to see what they offer.
8. Pikes Peak Brewing Company
Anything the locals at Colorado Springs love alongside their beer is smoked BBQ. Pikes Peak offers award-winning handcraft brews and ales and serves its hungry locals with a range of authentic German pretzels, yummy soups, and BBQ. The locals enjoy their feast with live music at the brewery.
9. Peaks N Pines Brewing Co
If you want a friendly yet personalized beer experience, then Peaks N Pines is a place to be. You can enjoy their craft beer made to perfection through unique brewing techniques that are their signature statement.
10. Story Book Brewing Company
Story Book Brewing is one of the most popular Colorado Springs' microbreweries. Their focus is on making beer that is rich in taste and quality. They have a three-barrel brewhouse and allow many locals to visit and enjoy their tasting events. They have a very passionate and dedicated staff, and their beer is crafted with the best and freshest ingredients.
Conclusion
Colorado Springs is home to hearty beer consumers. The locals have immersed themselves in the magic of craft beers instead of store-bought beers. The culture in this region is different, and people view their craft beer as their lifestyle. So, if you are ever in town, or are a local who wants to learn about the local microbreweries, check out these top 10 microbreweries in Colorado Springs. It will be a trip to remember for a lifetime!