The Edward C. Rochette Money Museum
Posted by Mark Main on Monday, March 21, 2022 at 7:00 PM
By Mark Main / March 21, 2022
Comment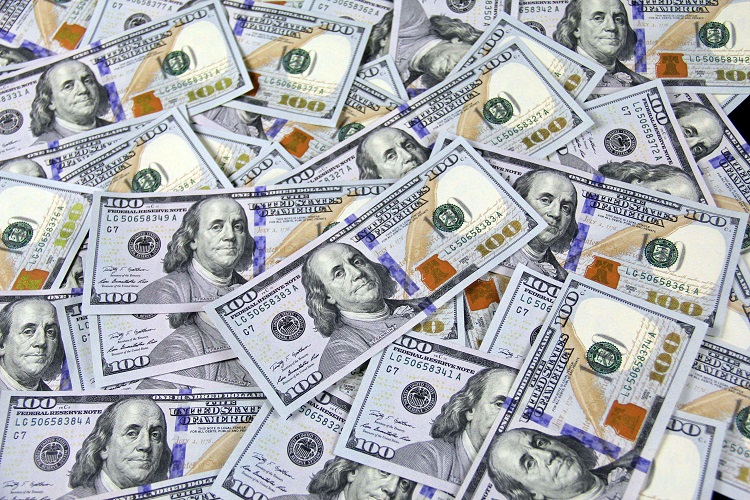 Money has been a driving force of culture and civilization for thousands of years. Money ties into art, history, and science and Colorado Springs is lucky to be home to the Edward C. Rochette Money Museum. In this building, find exhibits in three main galleries. Visitors can view rare pieces associated with money and learn about the history of our country and of the world as it pertains to money.
Exhibits and Attractions at the Edward Rochette Money Museum
There are many exhibits to explore at the museum. Here is a look at a few of the exhibits that you can check out:
History of Money
The term money refers to any form of payment people accepted for goods or services. Early forms of money were created so that people could compare items they wanted to exchange with each other. Over time, this became more than just an exchange, but a marker of status. Money still has this characteristic today.
Eventually, early civilizations began using precious metals as money. Gold and silver began being traded in Mesopotamia and Egypt about 4500 years ago. Eventually, these materials were formed into coins, and in the 8th century, paper became a common type of currency in China. To illustrate all these time periods, this exhibit goes in depth into the history of money, from its beginnings to medieval times to today.
The Medal in America
This new exhibit focuses on the history of the United States starting in colonial times. It starts with the invention of modern medals. This exhibit tells how these items are made. It also goes into the unique stories of leaders, events, politics, and more that are told on medals. In addition, important pieces related to George Washington are on display.
Harry W. Bass Jr. Gallery
The Harry W. Bass Jr. Gallery holds one of the most complete U.S. gold coin collections. It includes many one-of-a-kind items, including all known varieties of U.S. gold coin denominations from 1795 to 1834. Thankfully, the Harry W. Bass Jr. Research Foundation specially selected his museum to be the home of his collection.
The Mini Mint
This popular exhibit allows visitors to see the process used to make coins from the early 1500s to the 1800s. During the 19th century, using a machine operated by hand, 30 coins could be made per minute. Using a screw press, the operator could generate 15 to 20 tons of pressure per strike. A smaller version of this type of screw press is housed at The Edward C. Rochette Money Museum. The museum staff demonstrates the use of this machine on the third Saturday of each month from noon to 4 p.m. Additionally, the staff produces commemorative coins for visitors to take home.
Field Trips at the Money Museum
The Money Museum is a terrific place for a field trip. To illustrate, on field trips, students, teachers, and chaperones all get in for free. The museum will also reimburse school bus rental fees to the school. While at the museum, students can learn about the process of making coins before modern times, what items have been used as money in the past, and why coins have been around for more than 2,000 years. In addition, they can learn why a coin can be worth millions of dollars.
Kids Zone at the Money Museum
Once per month, kids can come to the money museum for free classes. Moreover, while children participate in the class, caregivers are welcome to check out the exhibits at the money museum for free. The program for children ages 4-7 occurs from 10:30 a.m. to 12 p.m. and the program for children ages 8-12 is from 1:30 p.m. to 3 p.m. Because this program generally takes place during school hours, this is a great activity for homeschooling families in Colorado Springs.
Some of the topics include coin collecting basics, coins from around the world, penny sorting party, and a Money Museum tour. Check out the Kid Zone Calendar to see the next available dates and topics.
Virtual Museum Experiences
Spend some time exploring the museum's website to learn more about money. The museum offers virtual exhibits as well as a History of Money 360° VR Tour. In addition, the museum's blog has a wealth of information. If you find money interesting, consider becoming a member of the American Numismatic Association. Members have the chance to experience events and webinars as well as a variety of other benefits.
Visiting the Money Museum in Colorado Springs
The Edward Rochette Money Museum is located at 818 N. Cascade Ave. in Colorado Springs. It's on the Colorado College Campus, close to the Old North End Neighborhood and is open Tuesdays through Saturdays from 10:30 a.m. to 5 p.m. A lot is available for parking on the north side of the Money Museum building.
Anyone who is a member of the American Numismatic Association can get in for free. Additionally, general admission is $8 and seniors, (55+) military, and students (with ID) can get in for $6. The cost for groups of eight or more is $5 per person and school groups and kids 12 and under are free. Last, Colorado College students, faculty, and staff can also get in free with their ID.
Before leaving the Money Museum, stop into the gift shop. There are many fun souvenirs and gifts available. For instance, find educational games for kids, U.S. Mint products, hobby books, and collecting supplies. If you are a coin enthusiast, also check out the monthly auction. Every third Thursday, go to the Money Museum eBay store. Each month, find lots of American and world coins. All are duplicates of items already in the collection at the museum.
Living Near the Edward Rochette Money Museum
Downtown Colorado Springs and the Old North End neighborhood continues to grow and thrive. Residents living in this area can walk to a variety of attractions, shops, and restaurants. As another perk, you can find many historic homes in this area along cute, tree-lined streets.
If you are interested in finding a home in the Old North End neighborhood, work with an experienced Realtor in the Colorado Springs area. Search for homes for sale in Colorado Springs and get in touch with Mark Main at Best CS Homes today.