Space Foundation Discovery Center
Posted by Mark Main on Monday, October 3, 2022 at 7:00 PM
By Mark Main / October 3, 2022
Comment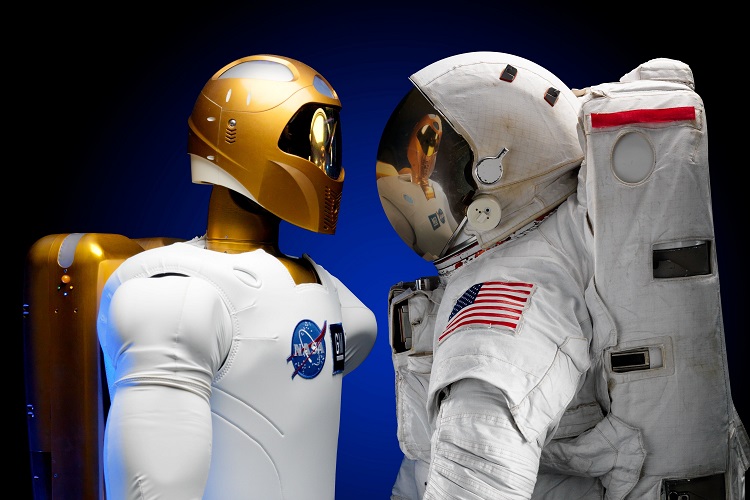 Space is a subject that is near and dear to many Colorado Springs residents. With the presence of Shriever Space Force Base and Peterson Space Force Base, many living in the city want to learn more about outer space. Ten years ago, the Space Foundation Discovery Center opened. This center allows families and school children to come to learn more about space and other S.T.E.A.M. topics. Visit for the day or watch for special events. There's always something going on. Check out all the details below.
About the Space Foundation Discovery Center
The Space Foundation Discovery Center is the first dedicated space, technology, and science center and museum in the region. It is an interactive center that allows guests to experience science, technology, engineering, art, and mathematics (STEAM). All of this is done in the context of space exploration, development, and utilization.
The Space Foundation Discovery Center is located in west Colorado Springs at:
4425 Arrowswest Drive
Colorado Springs, CO 80907
Visiting the Discovery Center
The Space Foundation Discovery Center is open Tuesday through Saturday from 10 AM to 4 PM. Plan to stay for at least one to two hours to be able to see everything. Here is a look at ticket prices:
Adults (16+): $10

Children (4-15): $5

Children (3 and under): free

Seniors (65+): $7.50

Students (college students with ID): $7.50

Museums for All (up to 4 tickets per EBT card) $3

Military: 50% off adult admission with valid military ID
You can purchase tickets online. In addition, you can purchase a membership to visit as often as you'd like. Here are the options:
Student Passport (16-25 with valid student ID): $20

Individual Passport (unlimited admission for one adult): $35

Family Passport (unlimited admission for one or two adults and their children or grandchildren 15 and under): $50
If you have a library card with the Pikes Peak Library District, you can also check out the Family Star Gazing Backpack. This backpack is provided by the Space Foundation Discovery Center. It includes moon and star charts, binoculars, and more. Plus, you can reserve your pass to the Space Foundation Discovery Center through Pikes Peak Culture Pass.
Exhibits at the Space Foundation Discovery Center
Enjoy a self-guided tour at the discovery center. You can also finish a scavenger hunt for a prize. Here is a look at some of the different exhibits you can expect to see:
Current Moon Exploration

Scale Model Rockets

Mission to Europa

Scott Carpenter Station

Launch to the Moon

Soviet and U.S. Space Suits

Lunar Module

Space Food

Mars Viking Lander

Spacelab
Other special exhibits that are subject to special hours include the AGI Space Missions Simulation Laboratory and the Mars Robotics Laboratory, which are part of the Lockheed Martin Space Education Center. In addition, guests can see Science On a Sphere®, which is supported by a grant from Northrop Grumman.
Upcoming Events at the Discovery Center
There is always something going on at the Space Foundation Discovery Center. Here is a look at a few upcoming events in October 2022:
Small Steps, Giant Leap: Earth: My First 4.54 Billion Years by Stacy McAnulty
October 4, 2022, from 9 AM to 10:30 AM
This event engages young space explorers with creative and interactive storytelling.
Homeschool Days: Robotics and Coding
October 5, 2022, from 10 AM to 4 PM
Home school students are invited to learn how robots work and how they are used by scientists for space exploration.
Tesla's Toolbox: Electricity and Circuits
October 8, 2022, from 11 AM to 2 PM
Tesla's Toolbox is a monthly workshop. This month, those who come to the workshop get to learn about electricity and circuits.
#Space4Fun: 10th Anniversary Family Day
October 15, 2022, from 10 AM to 4 PM
The Space Foundation Discovery Center is turning 10 years old! Celebrate with food trucks, solar telescopes, and demonstrations from Estes Rockets and the Manitou Robotics Team. In addition, there will be 3D printed prizes, a scavenger hunt, and painting with Sphero.
Discovery Center Astronomy Club
October 15, 2022, from 5:30 PM to 6:30 PM
This club is open to teenagers ages 15 to 18 who are interested in a career in STEAM. The club meets monthly and stays for the Family Star Party afterward. Activities include icebreakers, guest speakers, and an introduction to using telescopes.
Family Star Party: Planet Watching
October 28, 2022, from6:30 PM to 8:30 PM
The whole family is invited to discover the wonders of the universe.
Cool Science: Halloween at the Discovery Center
October 29, 2022, from 10 AM to 4 PM
Come for a cool Halloween celebration. Cool Science will be on site with Halloween crafts, including dry ice activities, witches brew, alien eyeballs, bloody slime, and glowing worms.
Mad Science Day: Halloween at the Discovery Center
October 29, 2022, from 10 AM to 4 PM
In addition to cool science, there will also be some mad science on the same day. Watch a chemistry magic show, create a spooky souvenir, and learn about 3D printing. Additional activities include Guided Science On a Sphere® presentations and safe trick or treating from 12 PM to 2 PM.
Field Trips and Classes at the Discovery Center
Classes and field trips are offered to individual classroom teachers, school districts, and other educational institutions. Laboratories at the discovery center offer "immersive education" experiences. Programs are delivered by accredited educators and are always great fun. You can find more details about the choices for classes and field trips here.
There are many options for field trips. Teachers can choose from several categories and then hone in on the right program for their needs and age group. Available topics include:
Space exploration

Engineering design

Space systems

Earth systems
Living in Colorado Springs
Colorado Springs offers many unique experiences to all who live here. Those who live in the city enjoy going to the Pioneers Museum, Cheyenne Mountain Zoo, the National Museum of World War II Aviation, and the Space Foundation Discovery Center. There are many chances to get involved and learn more about the world around us and outer space by visiting these museums and discovery centers.
Once you see all that Colorado Springs has to offer, it's easy to want to settle down here. If you would like to buy a home in Colorado Springs, work with an experienced local realtor with a passion for this city. Start your home search at Best CS Homes and contact Mark Main today.