Pikes Peak Regional Air Show
Posted by Mark Main on Monday, September 19, 2022 at 7:00 PM
By Mark Main / September 19, 2022
Comment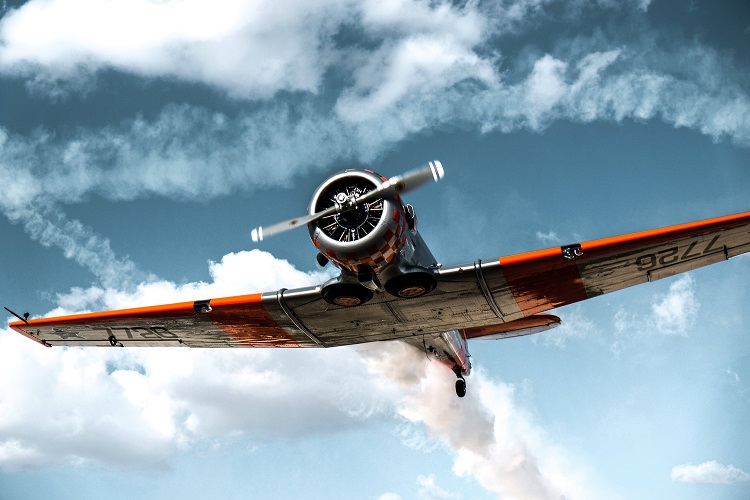 Do you have any aviation enthusiasts in your Colorado Springs home? If so, consider coming to the Pikes Peak Regional Air Show. This event is returning to Colorado this year and will take place at the Colorado Springs Airport from September 24-25, 2022. There will be much to do and see, so consider bringing the whole family for a day of fun.
Details About the Pikes Peak Regional Air Show
The Pikes Peak Regional Air Show will take place September 24-25, 2022 at the Colorado Springs Airport in southeast Colorado Springs. The air show location is: 7250 Getting Heights Colorado Springs, CO 80916 There is plenty of parking near the event. Most parking is within walking distance but shuttles will be running as well. The schedule for the Air Show will be the same on both days. Here is what to expect:
7 AM - Parking opens

7:45 AM - Ticketing opens

8 AM - Gates and static displays open

10:15 AM - Hot ramp closes

11:50 AM - Opening ceremonies

12 PM - Air Show
Tickets for the Pikes Peak Regional Air Show
You can purchase tickets online or at the gate. Ticket prices are as follows:
Adults (15 and over) - $25 online or $30 at the gate

Children (3-14) - $15 online or $20 at the gate

Military (active duty or retired) $22 online or $25 at the gate
Children two and under are free. You can also pre-purchase a photo pass. For $100, you can gain access to elevated seating for enhanced photo opportunities, designated restrooms, a shaded area, and complimentary drinks. Only a limited quantity of these tickets is available.
Performers at the Pikes Peak Regional Air Show
The Air Show begins at 12 PM. Here is the schedule of performers.
12:00
The National Anthem

Boeing B-17G Flying Fortress

Wings of Blue parachute jump

Commemorative Air Force "Texas Raiders"

USAFA 98th Flight Training Squadron
12:20
Bomber Parade

Boeing B-17G Flying Fortress

North American B-25J Mitchell

General Motors TBM Avenger (2)

Douglas SBD Dauntless

Consolidated PBY Catalina

Douglas Ad-5

A1-E Skyraider
12:45
Brewster F3A-1 Corsair Aerobatics: Steve Hinton, pilot
1:00
Solo RV-8 Aerobatics: Tom Spratt, pilot
1:10
Lockheed C-130 Modular Airborne Firefighting System (MAFFS) water drop demonstration

302nd Reserve Group
1:25
Ben Whabnoski Piper J3 Super Cub Comedy Act

Kyle Franklin

Liz Franklin
1:40
US Navy EA-18G Growler Demo

F7F-3N Tigercat Legacy Flight

LT Ryan "BITS" Paulson & LT Nic "POI" Ogier (USN)
2:00
Grumman F7F-3N Tigercat Aerobatics: Steve Hinton, pilot
2:15
Fighter Parade - Republic P-47D-40 Thunderbolt (2), North American P-51D Mustang, Brewster F3A-1 Corsair, North American NA-50, General Motors FM-2 Wildcat, Grumman F3F-2 Flying Barrel, Grumman F7F-3N Tigercat (2)
2:40
Lockheed F-35A Lighting II Flight Demonstration

Heritage Flight with P-38F Lightning: Major Kristin "Beo" Wolfe, pilot

Charles Haineline, P-38F pilot
Displays at the Pikes Peak Regional Air Show
An interactive learning area will be available over the two days of the show. Expect to be able to see these aircraft:
Beechcraft Model 18 C-45

Beech T-34 Mentor

Cessna L-19 Bird Dog

Howard DGA-15

North American Aviation T-6G Texan

Stinson L-5 Sentinel

UH-60 Blackhawk

Boeing AH-64 Apache

Boeing CH-47F Chinook

Cessna 195 Businessliner

Diamond DA20 Katana

Douglas DC-3 Liberty

Grumman G-44A Widgeon

Nanchange CJ6A Checker Change and Nanchang CJ6 Dragon Chang

North American T-28 Trojan

Pilatus PC-12/45

Stinson V-77 Reliant "Gull Wing:

Vultee BT-13A Valiant

Yakovlev Model 52
KidZone
Bring the kids along to see the airshow and the displays, and to check out the KidZone. There will be an interactive learning area open that is hosted by many different organizations focused on STEM education. There will be a wide range of fun activities for kids of all ages.
Food and Concessions
Come hungry because there will be many food vendors present at the air show. Cash and credit cards will be accepted, and an ATM will be available. No outside food or drinks are permitted, except baby food or items that are medically necessary.
Supporting Local Aviation Museums
Proceeds from this air show benefit three museums in town that are dedicated to educating our future generations by preserving the military heritage of our nation. These local aviation museums include:
The Ft. Carson 4th Infantry Division Museum

The Peterson Air and Space Museum

The National Museum of WWII Aviation
Volunteering at the Pikes Peak Regional Air Show
This air show could not take place without volunteers. Volunteers are needed for set up (9/22-9/23), the Air Show (9/24-9/25), and Cleanup (9/26). All volunteers must take at least one shift on an Airshow day. Everyone who volunteers will receive an invitation to a Volunteer Reception Party that will take place after the Air Show concludes on Saturday, September 24. There will be free food and drink, and the chance to mingle with other volunteers. Volunteers are needed for:
Admissions (selling and validating tickets and distributing entry material)

Parking (guiding cars to lots and parking spaces)

Security (performing bag checks, crowd control, and monitoring ramps)

General Volunteer (helping with concessions, info, volunteer services, and more)
If you would like to volunteer, find more details and a link to fill out the volunteer form here.
Aviation and Colorado Springs
Aviation plays an important role in Colorado Springs. Residents often see unique aircraft in the sky thanks to Fort Carson, Peterson Space Force Base, and the Air Force Academy. Neighborhoods all across the city enjoy watching the Thunderbirds at the Air Force graduation and seeing large helicopters coming to and from Fort Carson. You never know what you might see when you look up in the blue Colorado sky. If you are looking to buy or sell a home in Colorado Springs, work with an experienced realtor. Mark Main has been voted Best of the Springs for local realtor and always puts the best interests of his clients first. He is knowledgeable and has a deep affinity for this city. Begin your home search at Best CS Homes and contact Mark Main today.