Palmer Lake Uncovered: Your Next Colorado Getaway
Posted by Liam Christie on Wednesday, September 20, 2023 at 10:00 AM
By Liam Christie / September 20, 2023
Comment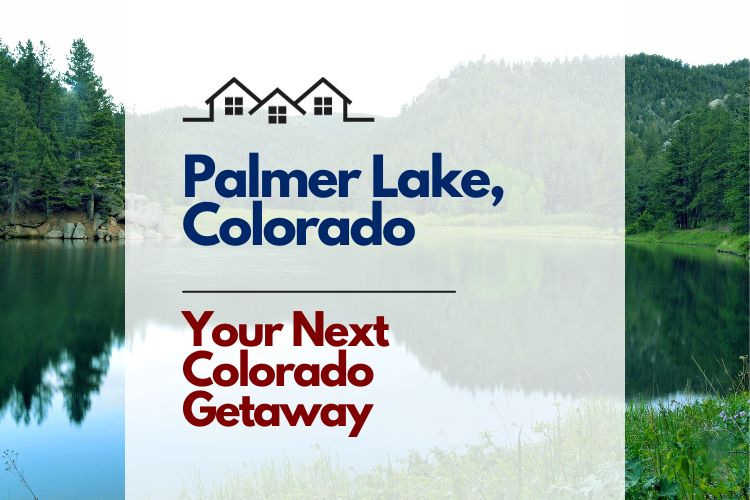 Say hello to Palmer Lake, Colorado, a hidden sanctuary where tranquility and adventure find the perfect balance. Tucked away just north of Colorado Springs, this small but vibrant community offers a respite from the hustle and bustle, without leaving you disconnected from the world. Imagine waking up to the serene views of a sparkling lake, surrounded by lush forests and majestic mountains.
Palmer Lake isn't just a place; it's a feeling—a sense of belonging that you experience the moment you arrive. Whether you're an avid hiker, a fishing enthusiast, or simply someone in search of a peaceful retreat, Palmer Lake promises an unforgettable experience.
In the article that follows, we'll explore the myriad reasons why Palmer Lake deserves a spot on your travel or relocation list. From its idyllic natural setting to its tight-knit community, prepare to discover a locale that captures the essence of Colorado living.
Schools Near Palmer Lake
Lewis-Palmer Elementary School
Lewis-Palmer Elementary School, not to be confused with Palmer Lake Elementary, is part of the Lewis-Palmer School District 38. The school offers a nurturing environment and focuses on academic growth, with a curriculum that includes regular education classes, Title 1 Reading or Math assistance, and Special Education. The school also offers a variety of extracurricular activities and has a strong community support system.
Lewis-Palmer Middle School
Situated in Monument and serving the Palmer Lake area, Lewis-Palmer Middle School boasts a GreatSchools rating of 9/10 and offers a balanced education. The school has a diverse range of courses, including advanced algebra and performance arts. It also addresses the needs of underserved students and offers various extracurricular activities.
Lewis-Palmer High School
Part of the Lewis-Palmer School District 38, Lewis-Palmer High School is located in El Paso County and serves the Palmer Lake area. The school has been recognized by U.S. News & World Report as one of the top high schools in Colorado. It offers a comprehensive curriculum, including Gifted and Talented programs, and has a strong focus on music, art, and sports.
Where to Eat Near Palmer Lake
Sasquatch and Yeti Taqueria
Looking for a taco experience that's as legendary as its name? Sasquatch and Yeti Taqueria in Palmer Lake is the place to be. This taqueria offers a wide range of mouth-watering tacos, burritos, and other Mexican favorites. With a cozy atmosphere and friendly staff, it's the perfect spot for a casual meal or a fun night out. Don't forget to try their signature "Bigfoot Burrito," a feast that lives up to its mythical name.
Located at 259 Highway 105, Palmer Lake, CO 80133.
Journey's End
If you're in the mood for a dining experience that feels like a destination, head over to Journey's End in Palmer Lake. Known for its American cuisine and scenic views, this restaurant offers a variety of dishes that cater to all tastes. Whether it's a romantic dinner or a family outing, Journey's End promises a memorable experience.
Located at 11 Primrose St, Palmer Lake, CO 80133.
O'Malley's
For a taste of Irish hospitality in the heart of Colorado, O'Malley's in Palmer Lake is your go-to spot. This pub offers a wide range of beers, hearty meals, and live music events. It's the perfect place to unwind after a long day or catch up with friends over a pint.
Located at 104 Highway 105, Palmer Lake, CO 80133.
Speedtrap
Coffee lovers, rejoice! Speedtrap in Palmer Lake is more than just a coffee shop; it's a community hub. With its artisanal coffee, fresh pastries, and inviting atmosphere, it's the perfect place to start your day or take a well-deserved break.
Located at 84-2 Highway 105, Palmer Lake, CO 80133.
Convenience and Shopping Near Palmer Lake
7-Eleven: For everyday convenience, you can't beat a 7-Eleven. You'll find typical convenience store items like snacks, drinks, and basic household supplies.
Monument Marketplace: This shopping center in nearby Monument offers a variety of larger stores for groceries, clothing, and more.
Nature & Outdoor Activities Near Palmer Lake
Palmer Lake Recreation Area: This area offers a serene lake setting perfect for fishing, picnicking, and hiking. The loop around the lake is an easy trek that offers scenic views and is great for families.
Spruce Mountain Open Space: For the hiker in you, this space offers trails that wind through dense forest and open meadows, culminating in a peak with panoramic views.
The Depot: It's more than a historical site; the surrounding grounds offer pleasant strolls and the occasional outdoor event. Enjoy the tranquil setting while soaking in a bit of local history.
Other Things to Do Near Palmer Lake
Tri-Lakes Center for the Arts: A hub for local art and often features works for sale from local artists. They host a variety of events, classes, and exhibitions.
Palmer Lake Recreation Area: This is a recreation hub that offers hiking trails, picnic spots, and fishing opportunities. Perfect for both quiet contemplation and high-energy group activities.
The Rock House: This ice cream shop serves more than just scoops. With a setting that overlooks the lake, it's an idyllic spot for a sweet treat after a day of outdoor fun.
Summary
Palmer Lake, Colorado, is more than just a scenic getaway; it's a community that offers something for everyone. Whether you're an outdoor enthusiast, a foodie, or a parent concerned about education, this charming locale has got you covered. From top-rated schools and diverse dining options to a plethora of outdoor activities and convenient shopping, Palmer Lake promises an enriching experience that captures the essence of Colorado living.
So, if you're looking for a place that combines natural beauty with modern amenities, Palmer Lake should be at the top of your list. It's not just a destination; it's a lifestyle. With its tight-knit community and idyllic surroundings, Palmer Lake is the perfect spot for those seeking both adventure and tranquility. Don't just take our word for it—come and experience it for yourself!
Let us know if you'd like to learn about real estate in Palmer Lake and other homes for sale near Colorado Springs. Just fill out the form below, and a member of Best CS Homes' local, highly-experienced agents will be in touch!
Did we miss anything about Palmer Lake (or get something wrong)? Leave us a comment here or message us on Social Media to let us know!
Written by Liam Christie (Lexcan) for Best CS Homes.