Owning a Vacation Rental in Colorado Springs
Posted by Mark Main on Thursday, December 16, 2021 at 7:00 PM
By Mark Main / December 16, 2021
Comment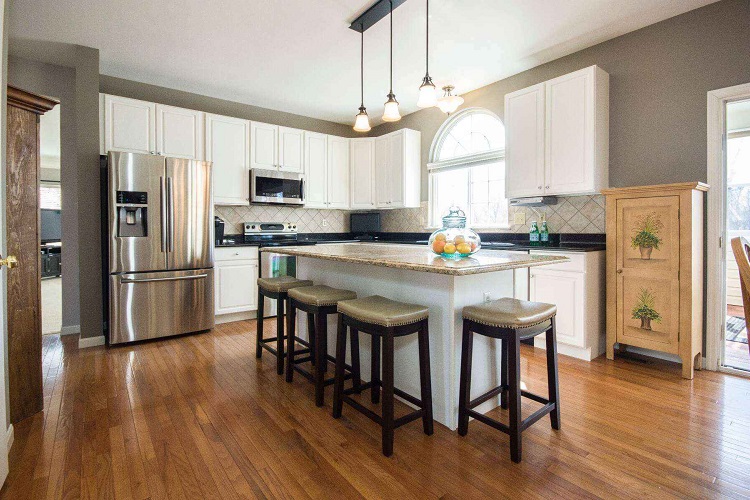 Wondering if you should invest in a short-term rental property in the Rocky Mountain foothills? Here's what you need to know about running a vacation rental in Colorado Springs.
Why Colorado Springs Is a Great Place to Invest in Vacation Rentals
People travel to the Colorado Springs from all over the world. This makes it a great place to host on VRBO or Airbnb. Each year, events like the Air Force Academy graduation bring crowds of people. Additionally, the incredible natural landmarks that draw hikers and sightseers. Garden of the Gods, Pikes Peak, and Red Rock Canyon are all just a stone's throw away from the city. This brings nature lovers here all year round. A number of global organizations base their headquarters here, drawing people for conferences and events.
Anticipated Revenue for Airbnb / VRBO in Colorado Springs
Before you purchase a property with the intent to turn it into a short-term rental, you'll need to do the math. Your revenue will depend on a number of factors. Some factors include, its size, location, appearance, the cost of running your vacation rental, and more.
Because of its popularity, Colorado Springs has a cost of living that is higher than the national average. However, there's good news: housing prices here are a bit lower than the overall Colorado average. So, if you're deciding between Colorado Springs and another city, you may find that buying a property in Colorado Springs is more affordable.
In general, Colorado Springs VRBO and Airbnb listings range from less than $100/night for a small bedroom to around $800/night for a large space in a prime location. Most properties are in the middle, with the majority falling between $150-$300 per night depending on the occupancy.
To estimate your revenue, you'll need to consider all the costs of operating a rental unit, including your mortgage payment, insurance, taxes, utilities, trash collection, permits, cleaning and maintenance costs, and more. Short-term rental permits in Colorado Springs are affordable at $119/year (as of 2021).
Colorado Springs Short-Term Rental Regulations
To own a short-term rental property in Colorado Springs, you will need to apply for a permit. You'll have to pay close attention to zoning laws when searching for the right Colorado Springs property to buy. The city allows both owner-occupied and non-owner-occupied short-term rentals, and each has its own requirements.
Owner-Occupied
Owner-occupied vacation rentals need to be physically occupied by the owner for a minimum of 185 days per year. In other words, you'll need to live there for at least 50% of the year to maintain its status as an owner-occupied vacation rental. The benefit of this is that owner occupied vacation rentals are allowed in every zone where residential units are permitted. It's important to note that even if you only rent your house out for a week or two every year, you will still need a short-term rental permit.
Non-Owner Occupied
If you want to rent out your property 365 days a year, you're slightly more limited. As of the end of 2019, non-owner-occupied rentals cannot be located in any single-family zoning districts (R, R-1 9000, R-1 6000 or single-family PUDs). They also must be located a minimum of 500 feet from any other short-term rental. In other words, if the property you want to purchase already has a short-term rental right next door, you won't be able to get a permit. It's a good idea to work with a great real estate agent who understands the short-term-rental market and can help you find properties that meet the requirements.
The good news is, aside from the 500-foot buffer rule, there isn't a cap for short-term rentals and there is no waiting list. As long as you are careful to follow the city's rules, you should be able to apply for a STR permit and get approved quickly. Check out all the regulations or apply for a permit on the city's website.
Best Parts of Town to have a Vacation Rental
The first and most important thing to consider is the zoning laws. If you're not planning to live on the property for half the year, you will have to only look in areas where non-owner-occupied rentals are allowed. Use SpringsView if you would like to see a zoning map.
One of the great things about Colorado Springs is its many areas that are attractive to people for different reasons. To the west, Colorado Springs borders national parks and forests, offering incredible views and proximity to nature. Other tourists may value proximity to the airport or the highway. Still others will want to be near the Downtown Colorado Springs area, where they'll find shopping, restaurants, museums and more.
Many people will be looking for VRBO Colorado Springs near the Air Force Academy, so if you can advertise your rental unit's proximity to USAFA, you'll have lots of visitors to your Airbnb or VRBO listing!
Challenges You'll Face
Becoming an Airbnb or VRBO host in Colorado Springs can be very rewarding, but there are challenges as well. We've already discussed the permits and zoning laws, which can be the first obstacle you face before you even purchase a property. Once you've listed your rental, there are more challenges ahead. Sometimes, guests are overly demanding, leave bad reviews, or damage your property. This can cause headaches for hosts.
Managing your short-term rental can be time-consuming: check-ins, check-outs, cleaning, advertising and more. Property maintenance is incredibly important to keep your guests happy and protect your investment. Some owners choose to do the property management themselves, while others hire a professional property management to take care of everything for them.
But despite these challenges, many real estate investors enjoy short-term rentals, especially in a tourism-heavy area such as Colorado Springs. If you find the right property and have a good management strategy in place, you can be very successful as a vacation rental investor!