Old Colorado City: Where History Meets Hip
Posted by Liam Christie on Saturday, September 30, 2023 at 10:00 AM
By Liam Christie / September 30, 2023
Comment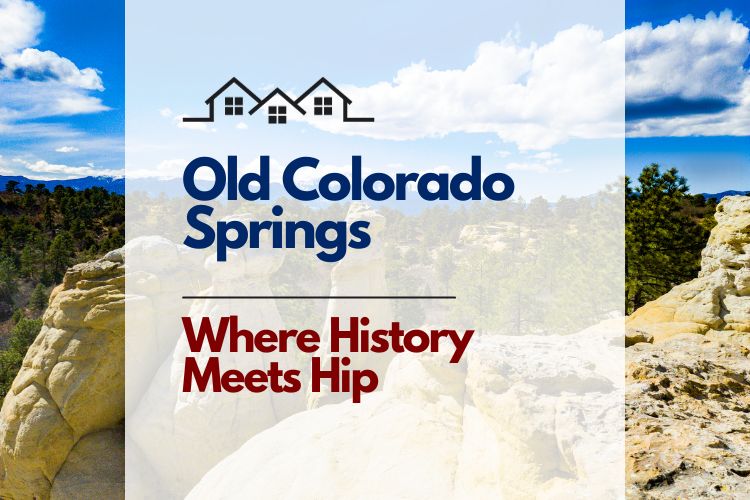 Step back in time and into the future in Old Colorado City, the historic district that's become a hotspot for all things trendy and timeless. Located on the west side of Colorado Springs, this area is a delightful blend of 19th-century architecture and 21st-century flair.
For today's installment in our Beyond the Springs series, we're explore the diverse attractions that make Old Colorado City a cultural gem in the heart of Colorado Springs.

Schools Near Old Colorado City
Old Colorado City offers a variety of educational options for families. From Waldorf-inspired approaches to traditional public schooling, there's something for everyone.
Mountain Song Community School
Mountain Song Community School is a public charter school that follows the Waldorf education model. With a focus on holistic development, the school offers a balanced curriculum that includes arts and sciences. Extracurricular activities like gardening and music further enrich the student experience.
West Elementary School
West Elementary School is located on North 20th Street and is part of the Colorado Springs School District 11. The school offers a standard curriculum with a strong emphasis on literacy and math.
Pikes Peak Academy
Pikes Peak Academy offers a variety of academic pathways, from applied technology to arts and humanities. The school aims to equip students with technical skills and knowledge in various fields.

Where to Eat Near Old Colorado City
Monse's Pupuseria
This locally-owned and operated small business is steeped in the vibrant flavors and traditions of El Salvador. Everything is made in-house with all-natural food and a dedication to fresh recipes. Located at 115 S. 25th St., Colorado Springs, CO, 80904.
Jake and Tellys Greek Taverna
Take in the mountain views from the deck of this highly-rated Greek restaurant, featuring Greek staples plus a variety of gluten-free options. Located at 2616 Colorado Ave. #24, Colorado Springs, CO 80904.
Paravicini's Italian Bistro
This award-winning restaurant uses only the freshest ingredients to prepare its handmade sauces and unique recipes that have been in the family for generations. Located at 2802 W Colorado Ave, Colorado Springs, CO 80904.

Convenience and Shopping Near Old Colorado City
Old Colorado City Farmer's Market: This grocery store is great for picking up fresh produce, local meats, and handcrafted goods. The market operates seasonally and is a local favorite for organic and farm-to-table options.
Buffalo Ridge Trading Post: A treasure trove of Native American crafts, jewelry, and souvenirs, this store encapsulates the spirit of the Old West.
Humphrey's Mercantile: This store provides a range of goods, from snacks and drinks to camping supplies. Ideal for quick stops to pick up essentials.

Nature & Outdoor Activities Near Old Colorado City
Bancroft Park: Beyond being a green space, this park is the heartbeat of Old Colorado City, hosting numerous festivals, live music, and community events throughout the year.
Ghost Town Museum: While the museum itself is indoors, they have an outdoor panning-for-gold experience that makes you feel like a true gold rush prospector.
Simpich Showcase Theatre: Apart from puppetry performances indoors, this venue often holds outdoor events in its courtyard. It's a creative space that spills over into the open air.

Summary
Old Colorado City is a vibrant blend of history and modernity, making it a lovely place to live near Colorado Springs.. From its diverse educational options to its eclectic dining scene, Old Colorado City is a cultural hub that seamlessly merges the past with the present. Moreover, its proximity to natural landmarks like Garden of the Gods and Red Rock Canyon Open Space makes it a haven for those who love the great outdoors.
Let us know if you'd like to learn about real estate in Old Colorado City and other homes for sale near Colorado Springs. Just fill out the form below, and a member of Best CS Homes' local, highly-experienced agents will be in touch!
Did we miss anything about Old Colorado City (or get something wrong)? Leave us a comment here or message us on Social Media to let us know!
Written by Liam Christie (Lexcan) for Best CS Homes.