The North Pole-Santa's Workshop
Posted by Mark Main on Monday, November 21, 2022 at 7:00 PM
By Mark Main / November 21, 2022
Comment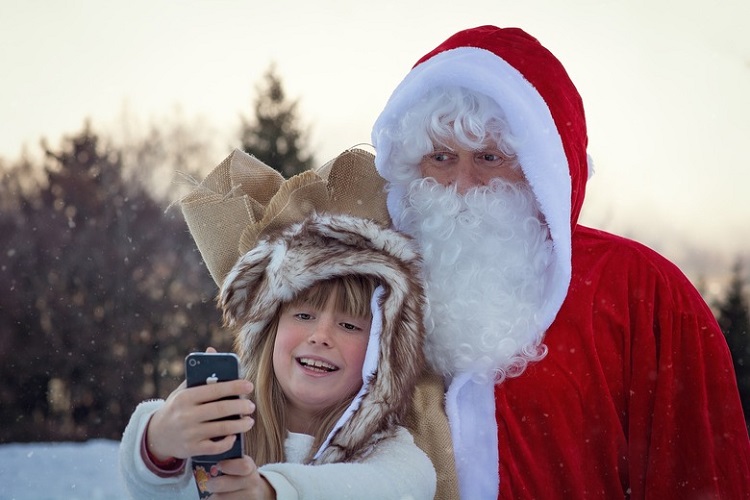 With Christmas drawing near, experience some holiday magic at the North Pole. This is an amusement park for all seasons, but it's especially magical close to Christmas. You can even post letters or postcards to Santa in the park. Nestled at the foot of Pikes Peak, it's easy for residents living anywhere in the Front Range to come experience a day of wonder. Learn more about The North Pole-Santa's Workshop below and consider planning a visit
Rides at The North Pole-Santa's Workshop
There are more than 24 rides for all ages. All rides are different and have certain requirements. Be sure to pay attention to these requirements when choosing your rides. You can check out each ride and the requirements here. Be sure not to miss the iconic Ferris wheel that is visible from Highway 24 below.
Family Rides
Rides that are suitable for both children and adults include:
Antique Car Ride, Candy Cane Coaster, and Carousel
Christmas Tree, Dive Bombers, and Ferris Wheel
Granny Bugs, Kiddie Combo, and Mini Himalaya
Paratrooper, Peppermint Slide, and Scrambler
Sky Ride, Space Shuttle, and Tilt-A-Whirl
Train and Tubs of Fun
Whip Ride and Zipline
Keep in mind that these rides are subject to height and safety requirements. Sometimes an adult may need to accompany a child that is too small to ride alone.
Child Only Rides
These rides are for children only, no adults or infants:
Boat Ride, Kiddie Commander, and Kiddie Wheel
Midge-O-Racers, Motorcycles, and Pony Carts
Rodeo Rider and Star Fighters
Infant Friendly Rides
Infants with an adult are welcome on these rides:
Antique Car Ride, Carousel, and Christmas Tree
Ferris Wheel, Granny Bug, and Kiddie Combo
Peppermint Slide, Sky Ride, and Train
Visiting Santa at the North Pole
Santa takes time out of his busy schedule to visit with visitors any time of the year. It's especially magical for children to visit in the time leading up to Christmas. The young and young at heart can visit Santa and get their picture taken. Santa's helpers are on hand and ready to help you pick out the right photo package to take home with you.
Food
Fuel your fun at the North Pole by stopping into the Carousel Cafe. Find food such as corn dogs, chicken nuggets, burgers, and more. If you are looking for sweet treats, you can also find hot chocolate, cider, ice cream, and the famous funnel cakes.
In addition to getting food from the Carousel Cafe, you can bring in outside food and drink. This is allowed in the picnic pavilion, which is located just inside the main entrance. However, alcohol and BBQ grills are not allowed.
Tickets
The North Pole is closed on Tuesdays and Wednesdays. As Christmas draws near, there are a few exceptions. During Thanksgiving week, the North Pole is open on Tuesday and Wednesday but closed on Thanksgiving Day. The North Pole is also open on Wednesday, December 21, and closed on Christmas day. The North Pole then remains closed until the middle of May.
The cost and process to visit depend on if you are coming on a Peak Day or a Non-Peak Day. Peak Days in November include the 21, 22, 23, 25, 26, and 27. The only Non-Peak Day left in November is Monday, November 28. In December, Peak Days include the 3, 4, 10, 11, 17, 18, 19, 21, 22, 23, and 24. Non-Peak Days in December are the 1, 2, 5, 8, 9, 12, 15, and 16.
If you visit on a Non-Peak day, you get entry into the park for free. You only have to purchase a ride wristband for $30 per person, ages 3-59. You do not need to make an online reservation on these days and military and senior discounts are available. However, if you visit on a Peak Day, you have to pay general admission of $30 per person for everyone ages there and up. In addition to this admission price, you will need to purchase a separate wristband for rides. No discounts are available on Peak Days and online reservations are required. Tickets are released weekly. You can purchase tickets here.
The History of The North Pole - Santa's Workshop
The North Pole - Santa's Workshop opened on June 16, 1956. It's identical to the village built in Lake Placid, New York. The village in New York was designed by Arto Monaco, a former Walt Disney artist. Monaco found his inspiration in the ideas of an eight-year-old girl during the 1940s. She told him what she believed Santa Claus' home and village looked like. Monaco then turned her ideas into blueprints for a real village.
The village includes 12 alpine buildings. There is a home for Mr. and Mrs. Claus, a blacksmith shop, three workshops, a gatehouse, a reindeer barn, a show house, a souvenir shop, a miniature chapel with a nativity, and Mother Hubbard's Cupboard.
How to Get to The North Pole - Santa's Workshop
The North Pole is located at the foot of Pikes Peak, 10 miles west of Colorado Springs in Cascade. From Colorado Springs, head west on Highway 24. Watch for signs for the Pikes Peak Highway as you enter Cascade and turn left at the stoplight. The address is:
5050 Pikes Peak Hwy.
Cascade, CO 80809
Before coming, be sure to dress in layers. Be prepared for any type of weather. This area gets more snow and precipitation than Colorado Springs.
Living Near The North Pole - Santa's Workshop
If you are looking for a home in the mountains near Colorado Springs, consider a home in Cascade. There are beautiful, private mountain lots filled with trees and gorgeous views. Life is quiet here with the Ferris wheel from the North Pole looming over it all.
If you are looking for a home in Cascade or in any area in the Pikes Peak region, work with an experienced realtor. Mark Main has the expertise and experience to help you buy or sell your home in the area. Start your home search with Best CS Homes and get in touch with Mark Main today.