Market Trends for Rural Land in Colorado
Posted by Mark Main on Thursday, June 22, 2023 at 1:30 PM
By Mark Main / June 22, 2023
Comment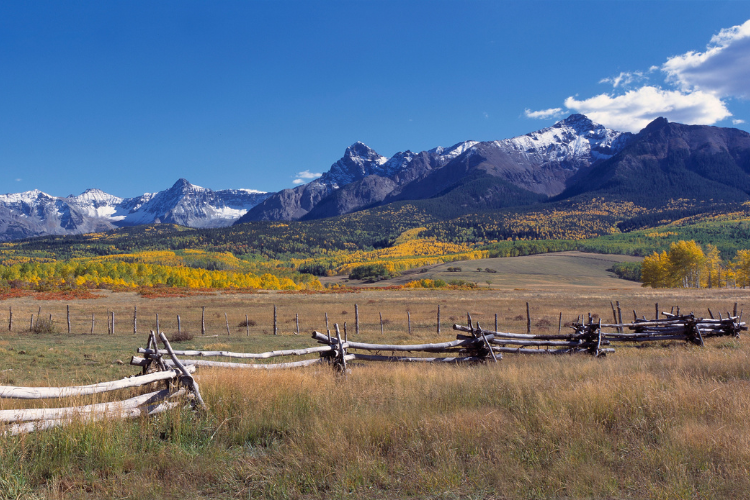 Investing in rural Colorado real estate is a smart move now. Recent statistics suggest that this region presents excellent opportunities for home buyers and investors.
But what do these figures imply about the local market? Below, we'll look at some recent data to figure it out together. We'll explore how prices, stock levels, and other factors might influence your rural Colorado property investment decisions.

Overview of the Colorado Housing Market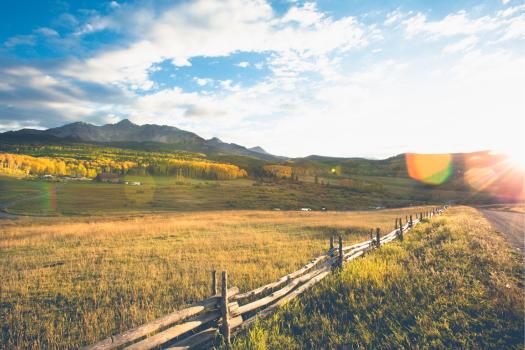 The Colorado housing market offers a diverse set of options for aspiring homeowners and investors. From exquisite mountain properties to modern city apartments, Colorado has it all.
An exciting aspect of the Colorado market is land availability. If you dream of building a home or investing in undeveloped land, Colorado has vast opportunities. Colorado's market has something for everyone right now, whether you're looking for a secluded hideaway or a vibrant city center.
In recent times, the market has seen some significant shifts. According to a recent Denver Post article, the Colorado housing market may have shifted in favor of sellers. Either way, the market has heated up again, with prices soaring to new heights.
The intense competition for homes has led to bidding wars and homes selling for well above their asking price. This has made the process of buying a home in Colorado more challenging and stressful for many.
In spite of challenges such as these, there are still many opportunities throughout Colorado, especially outside urban centers. The availability of land in Colorado offers potential homeowners the chance to build their dream homes. If you're looking for privacy and seclusion, this can be particularly appealing.

Factors Contributing to Increased Property Values in Rural Areas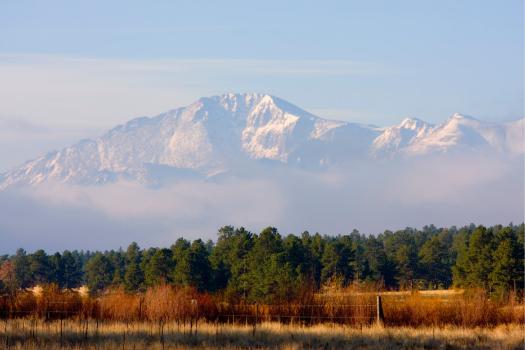 Rural areas are becoming more attractive as people seek tranquility away from urban stress. Colorado, with its breathtaking views and abundant outdoor activities, is one such place where land value is rising.
The desire for a quiet lifestyle, outdoor fun, and charming scenery are some of the primary reasons for this. These factors, coupled with growing demand for rural homes, make Colorado land investment an appealing option for those seeking a change.
Though some companies are returning to office work post-pandemic, working from home is still quite common. Since 2020, this has allowed a large number of people to move out of the city into rural areas. As a result, properties that used to be impossible for residences for certain professions have gained popularity.
There are fewer lots for sale in Colorado than in 2019, but lots of opportunities remain. We'll get into some of those opportunities throughout this article.

A Positive Outlook for Prospective Buyers of Colorado Land for Sale
According to TopHap, typical urban single-family homes are actually larger than rural properties in Colorado. Urban properties only have about 200 extra square feet of living space, but the lot sizes tell a very different story. Urban areas typically have lots significantly smaller than 1 acre, whereas rural properties typically have lots larger than 5 acres.
Clearly, this is one of the primary draws for relocating to a rural area. Slightly larger homes in cities come at the expense of drastically less space around those homes.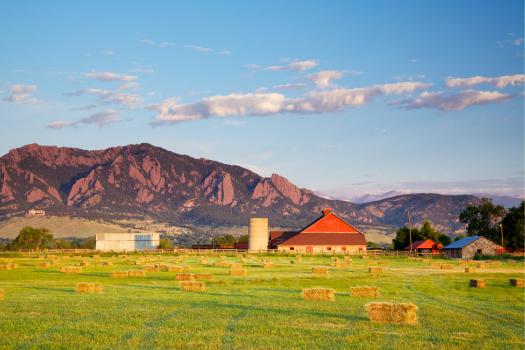 Additionally, looking at both urban and rural property for sale in Colorado, the majority are owner-occupied. With a ratio of 0.67, this shows a stable market with a high level of owner commitment. Factors like this reinforce the value of purchasing homes with long-term planning in mind.
Since 2020, the median price for a rural home in Colorado has increased by roughly 20%. For some people, this can create concern when looking to purchase for personal or investment purposes. However, data from TopHap predicts the market will continue to grow by an additional 15-20% over the next 5-10 years.
Though the shift to remote work has slowed over the last 12 months, it's far from stopping. The job market continues to apply pressure on employers to provide remote working opportunities when possible. Because of this, rural - and especially mountain - land for sale in Colorado will continue to be a good investment.

Affordable Options for Those Seeking to Purchase in Rural Colorado Areas
Despite the recent real estate boom, rural Colorado offers many affordable options. With a variety of lots available, owning a piece of land can become a reality. Buying property in a beautiful rural location may seem daunting. However, with some research and expert advice, you can soon live your rural dream.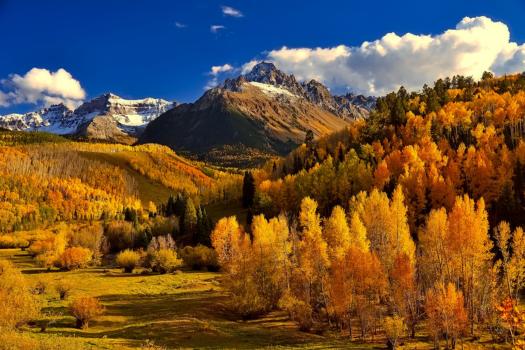 To find a move-in-ready home with acreage for sale in Colorado, look to the Colorado Association of Realtors. This is especially true if you need to move soon. Just the distance between properties will add tremendous time to your search. A local Realtor with experience buying and selling rural properties will significantly streamline your search.
With that said, the drastically lower cost of land in rural Colorado has led to building on previously undeveloped land. In a city like Denver, the cost per acre can be over $100,000. On average, buying land in rural Colorado can be just $1,000-$2,000 per acre.
Currently, the cost of building a new home in rural Colorado is roughly $150 - $200 per square foot. This means it would cost roughly $300,000 - $400,000 to build a 2,000 square foot home. Purchasing 5 acres of land would only increase that by $5,000 - $10,000 on average.
Spending $410,000 to build a home may not seem like an affordable option for many people. However, compared to Colorado's median home price of $525,000, it's significantly less money for significantly more property.
What to Consider when Buying Property in Rural Colorado Areas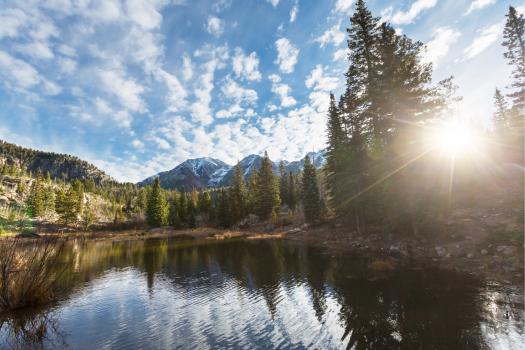 Knowing what factors to evaluate is critical when looking at any property, but it can be especially important in rural areas. As we've mentioned already, working with an experienced Realtor is the easiest way to make sure you don't miss anything. However, doing your own research and having questions ready for your Realtor is equally important.
And so, with that said, here are the 10 things we recommend you consider when buying property in rural Colorado:
Property Value Trends: Look at the historical data of property values in the area.
Local Economy: Consider the economic conditions of the area. Areas with a stable or growing economy can be a good investment. Colorado's economy is diverse with strong sectors in technology, agriculture, military, and tourism.
Access to Amenities: Rural areas can be far from amenities like shopping centers, hospitals, and schools. Check the proximity of these amenities to your potential property.
Water Rights: In Colorado, water rights can be a complex issue. It's important to understand what water rights come with the property you're interested in. For more, we recommend visiting the Colorado Division of Water Resources' website.
Wildlife and Environmental Factors: Rural Colorado is home to diverse wildlife and has various environmental factors to consider. For example, be sure to review potential fire risks and flood zones before buying.
Zoning and Future Development: Check the zoning laws of the property. Also, consider any future development plans in the area that could affect your property's value.
Internet and Cell Service: It's common for rural areas to have limited access to internet and cell phone service. In fact, many areas may not have standard access to these services at all. If this is important to you, make sure to check the coverage and available options in the area.
Road Maintenance and Access: In rural areas, road maintenance can be a significant factor, especially in winter months. Check who is responsible for road maintenance and if there is year-round access to the property.
Local Real Estate Market: Understanding the local real estate market can help you make an informed decision. This can be a big factor for investment properties, but may not matter as much for a long-term primary residence.
Property Taxes: Be sure to factor property taxes into your budgeting, since they can vary widely with location. As of writing, Colorado's average property tax rate state-wide is 0.55%.

Buying property in rural Colorado can be a great investment. While many factors influence the rural Colorado housing market, recent data suggests it's as good a time as any for buyers.
And, when it comes to finding what you need, Best CS Homes can help you make the right choice. To learn more about rural property near our home in Colorado Springs, fill out the form below to get in touch!
This post was written for Best CS Homes by Liam Christie (Lexcan)