Implications of a Colorado Springs Housing Market Correction
Posted by Mark Main on Monday, June 26, 2023 at 2:30 PM
By Mark Main / June 26, 2023
Comment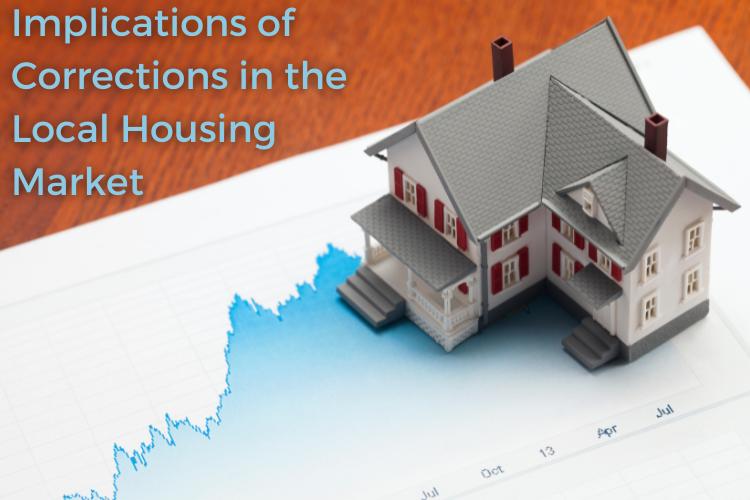 It can be difficult to know what way the housing market is going in 2023. It can be hard to find helpful answers to simple questions like, "Is now a bad time to buy a house?" It can even be hard to get clarity on bigger-picture questions such as "Will home prices drop in 2023?"
If you've been watching the real estate market at all, you may have heard whispers of a potential housing market correction. The harder part has likely been figuring out what that means for you and your unique situation.
Understanding the implications of a housing market correction is important for owners, buyers, and investors alike. Because of this, we put together this article to help you make the right choice for your needs.
Decoding the Housing Market Correction
A housing market correction is like a sudden change in the tide. It's a decrease in the price of housing, typically by at least 10%, following a period of significant increase. Many things can trigger these decreases, such as economic downturns, interest rate changes, and global pandemics.
Many people have been wondering if house prices will go down and home prices are dropping. If we see a true housing market correction in the coming months, the answer to both questions will be "yes". This is one way that the real-estate market self-regulates and prevents the market from becoming over-inflated.
Navigating the Implications
As a Homeowner
For homeowners, a housing market correction can feel like a gust of wind that's both chilling and refreshing. If you're looking to sell your home, a decrease in prices could mean a lower return on your investment.
However, if you're planning to stay put, a correction could lead to a decrease in property taxes, providing some financial relief. It's like a sudden drop in the temperature, providing a respite from the heat.
As a Buyer
If you're a potential buyer, a housing market correction might be the tailwind you've been waiting for. Lower prices mean homes become more affordable, potentially opening the door to homeownership. After years of pandemic-fueled price increases, a correction could mean now is finally a good time to buy a home.
Lots of people have been dreaming of a perfect home for years, but those homes have been out of reach financially. A true correction provides chances to take advantage of lower housing prices and finally make your move.
As an Investor
If you're a real estate investor, a market correction with lower median prices can be a wave of opportunity. Lower prices can mean higher potential returns on investment, especially if you're in it for the long haul.
Like investing in the stock market, it's all about riding the wave and knowing when to make your move. A housing recession could be your chance to dive in and scoop up properties at lower prices.
For the Economy
On a broader scale, a housing market correction can cause ripples throughout the economy. The housing market is a barometer of the overall economic health. Because of this, significant corrections can lead to slowdowns in economic growth. However, it can also serve as a reality check on speculative real estate bubbles, preventing a potential economic tsunami.
For those wondering, "When will home prices go down?" or "Are housing prices dropping?", remember that the real estate market, like the ocean, is cyclical. Corrections are a normal part of the ebb and flow. By understanding the potential implications, you can chart your course and navigate any changes that may come.

The Colorado Springs Perspective
Let's look specifically at some of the implications of a housing market correction on Colorado Springs. Searches for "Is now a good time to buy a home in Colorado Springs?" have been growing rapidly in recent months. It's important to note that there are several local factors that can significantly influence the housing market.
Colorado Springs, like the rest of the nation, is not immune to a housing market correction. However, local economic factors, population growth, and housing demand can shape the impact and duration of a correction.
The Current Housing Market in Colorado Springs
The housing market in Colorado Springs has seen some significant changes recently. After a 9-year streak of annual price increases, the average and median home prices have dropped by 2.5% since last year. This shift is moving the market from a seller's market to a buyer's market, impacting local real estate in various ways.
The average home price in Colorado Springs in June 2023 is $536,478. This is a 3.2% decrease from the average home price of $554,013 in May 2022. Median home prices are also down roughly 2.5% in the last year.
It's worth noting that the last few years have seen steady increases of 10% to 15%. Plus, this is also not the only time in the last 10 years we've seen something similar happen. For example, between July 2014 and July 2019, median home prices increased 21% in Colorado Springs. This hides a 30% drop between July and December 2014.
Following the drop in the second half of 2014, the market started slowly moving back up. However, it took until February 2018 for median prices to move and stay above the July 2014 peak.
The number of active real estate listings in Colorado Springs jumped by 28% year-over-year last month. However, new listings submitted to the MLS decreased year-over-year by almost exactly the same amount (27.7%). Total home sales are also down 26% compared to May 2022, and days on market is up 95%.

Future Trends in the Colorado Springs Housing Market
Colorado Springs housing inventory has returned to "normal" levels. This is one of the main drivers of price drops throughout the area.
After record sales volume in 2021, we're still months away from knowing where the national and local housing markets will settle. Right now, prices are slowing down, inventory is rising, and we're seeing fewer major price increases and decreases.
Despite the slowdown in our local market, people are still moving to Colorado Springs in large numbers. As a result, commercial development is booming, and neighborhoods are still building new homes.

Is Colorado Springs in a Buyer's or Seller's Market?
Like much of the country, we're just coming out of one of the most robust "seller markets" ever seen. Since April 2022, things have been shifting towards favoring buyers.
As we mentioned, home inventory was up 28% year-over-year last month, partly due to more days on market. Sellers are hoping that properties will return to last year's highs, while buyers hope for continued decreases.
High interest rates continue to challenge buyers across the country. This also affects sellers, who may have current interest rates far lower than offered by mortgage lenders today. Thankfully, the last year has had some of the lowest price fluctuations that Colorado Springs has seen in over 10 years.
Because of everything noted above, the local market is quite evenly-balanced, on average. Home prices tend to vary most by neighborhood and proximity to desired amenities.
Doing your research as a buyer can help you find the right neighborhood to meet your financial goals. Researching as a seller will help you present a compelling property for interested buyers. In either case, we recommend getting help from local, qualified Realtors!
Neighborhoods in Colorado Springs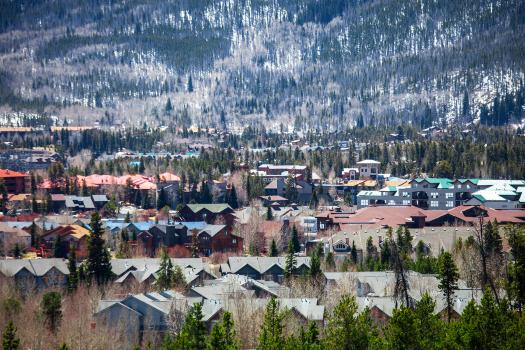 Speaking of neighborhoods, here are some of the most popular neighborhoods in Colorado Springs and their current housing market trends:
Broadmoor: Broadmoor is one of the most affluent neighborhoods in Colorado Springs. The median home price in Broadmoor is $1.2 million, and homes are typically on the market for around 60 days.
Old North End: Known for its Victorian-style homes, the median home price here is $650,000. Homes in this area are typically on the market for around 30 days.
Patty Jewett: Named after the nearby golf course, Patty Jewett is a popular neighborhood for young professionals. The median home price in Patty Jewett is $450,000, and homes are typically on the market for around 20 days.
Rockrimmon: Known for beautiful mountain views, you'll find this neighborhood in the northwest part of the city. The median home price in Rockrimmon is $500,000, and homes are typically on the market for around 40 days.
Briargate: Briargate is a family-friendly neighborhood located in the northern part of the city. The median home price in Briargate is $450,000, and homes are typically on the market for around 30 days.
These neighborhoods are just a few examples of the diverse housing market in Colorado Springs. Click here to explore these and other popular areas nearby.
Summary
A housing market correction can seem daunting, but it's a normal part of the real estate cycle. For potential buyers, a correction could present a great opportunity to enter the market. For homeowners in Colorado Springs, it's crucial to keep an eye on the market trends. Making informed decisions based on your individual circumstances and goals is what's most important.
As always, consult with a Realtor to ensure you make the most of current and future market changes.
As we navigate through 2023, we'll continue to monitor the nationwide and Colorado Springs housing market closely. Subscribe to our blog to get more updates and insights into Colorado Springs and its real estate market!
If you'd like help navigating the current and future market conditions, take a moment to fill out the form below and a member of our team will get in touch with you shortly!
This post was written for Best CS Homes by Liam Christie (Lexcan)