Ideas for Celebrating Valentine's Day in Colorado Springs
Posted by Mark Main on Monday, February 7, 2022 at 7:00 PM
By Mark Main / February 7, 2022
Comment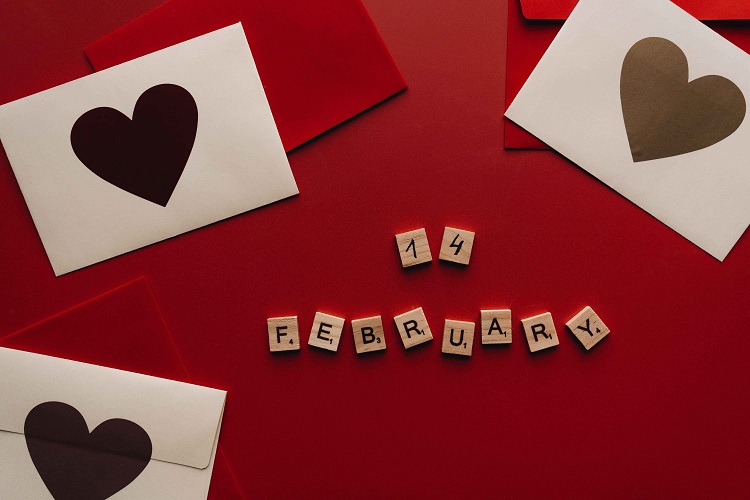 It's almost Valentine's Day and whether you are looking for a romantic experience or want to spend it with friends, there are many options in Colorado Springs. For instance, a variety of restaurants offer special meals for couples and there are also events and experiences going on. You can also consider an overnight getaway or a quiet Valentine's Day at home. Here are a few ideas to make your Valentine's Day special in Colorado Springs.
Romantic Dinner
Go to your favorite restaurant or check out a new one with a terrific Valentine's Day special. Here are just a few places in town offering specials for couples. However, if these restaurants are sold out this year, make a note next year to reserve early.
Sacred Grounds
Guests can enjoy a three-course dinner with champagne for $75 per person. The menu features crab salad, a choice between Beef Wellington or Salmon Wellington with a potato and fennel gratin, and Greek bougatsa.
Uva Wine Bar
Chef Josh will prepare a special Valentine's Day meal at Uva Wine Bar. The menu will include Caesar salad, steak or salmon with a twice baked potato, haricot vert, pound cake, and wine. The cost is $59 per person.
The Mona Lisa Fondue Restaurant
Head over to Manitou for a four-course fondue dinner at The Mona Lisa Fondue Restaurant. The mean begins with a salad and then cheese fondue with baked bread, fruits, and vegetables. Next, is the entree that you'll prepare on a tabletop Swiss Raclette grill. Last comes desert, which is a decadent chocolate fondue.
Front Range BBQ
Choose from dine-in or take-out at Front Range BBQ. Enjoy either a Valentines Rib Dinner for Two or the specials. These will be an herb crusted smoked pork rib roast dinner and southern crabcakes.
La Baguette French Bistro
If you can't travel to Paris, the city of love, head to La Baguette French Bistro. Take your loved one out for breakfast or lunch and enjoy the chic atmosphere and delicious food.
Stellina Pizza Cafe
A special pre-fixe menu will be available at Stellina Pizza Cafe for dinner on Valentine's Day. The cost is $130 plus tax for dinner for two.
Viewhouse Colorado Springs
At Viewhouse, you can choose from either a romantic dinner or sweetheart brunch. The romantic dinner is available all weekend and includes a filet, lobster tails, and sour cream mashed potatoes. In addition, the brunch buffet will include selections such as red velvet waffles, Dungeness crabs, and raspberry and chocolate mousse crepes.
Memorable Experience
There is much to do and see in the Pikes Peak region. As such, many businesses offer special events for Valentine's day. Check out these ideas for a fun Valentine's Day adventure:
Colorado Wolf and Wildlife Center
On February 13, 2022 come for a special tour to meet "the lovers" in this wolf community. Guests will enjoy a guided walk along the Chinook's Nature Trail. Everyone will also receive a flower, snacks, and seasonal drinks. Keep in mind that reservations are required.
4-Course High Tea in Miramont Castle
Transport you and your loved one back in time at Miramont Castle. Guests will enjoy a gourmet 4-course High Tea in the Queen's Parlour Tea Room. While at the castle, you can experience what life was like in the Victorian times. Particularly, you can view 30 rooms that have Victorian furnishings and take in the experience of being in a real castle.
Cheyenne Mountain Zoo
Spend time together viewing the animals at the zoo. You can also consider adopting an animal at the zoo for your sweetheart. It's a thoughtful gesture for a good cause.
Outdoor Adventure
There are many ways to enjoy the outdoors in and near Colorado Springs. As an example, plan a hike with your significant other. Pack a picnic and enjoy the gorgeous views the city has to offer. There are also opportunities to go rock climbing, off roading, or ice skating at Acacia Park.
Overnight Excursion
There are many great hotels and bed and breakfasts in and near Colorado Springs. Consider booking a night for a romantic getaway for you and your sweetheart.
Here are a few to check out:
The Broadmoor
Glen Eyrie Castle and Conference Center
Garden of the Gods Resort and Club
The Mining Exchange A Wyndham Grand Hotel and Spa
Black Forest Bed and Breakfast
Holden House
Avenue Hotel Bed and Breakfast
The Cliff House at Pikes Peak
Celebrate at Home
If you waited a little too long and the best restaurants are booked, or if you would rather just stay at home, do not fear. There are many ways to make your Valentine's Day special without leaving your Colorado Springs home. For example, make a romantic meal for your partner. Create their favorite dish or make a fun, shareable dish like fondue. Also, don't forget about dessert. Consider making something or pick up a treat from a local bakery.
Other ideas for celebrating Valentine's Day at home include creating a spa experience at home, turning your living room into a ballroom, cuddling up and watching a romantic movie, playing games, or creating art together. In addition, if the weather is nice, pack a picnic basket and have a romantic dinner outdoors. Before your significant other arrives, string up some lights in your backyard or make a fire in your firepit.
Galentine's Day Events
Lastly, if you are itching to celebrate with your gal pals, there are lots of options for a great time. Here's a look at a few.
Galentine's Movie Night
Hosted by Widefield Parks and Recreation and Security Public Library, come for Galentine's Movie Night. Watch the movie "Baby Mama" while enjoying refreshments with the ladies in your life. This event is free and will take place on Thursday, February 10th at 6:30 p.m.
Galentine's Floral Arranging Class
Make a gorgeous floral arrangement for you or a friend at this class at Local Honey. It will take place on Thursday, February 10th from 6:30 p.m. to 8:30 p.m.
Galentine's Day with Single in the Springs
Gather your friends for a girl-power themed ride at Cycology Studio. Wear some cute clothes and come ready to sweat. It will be a great way to connect with other women. After the ride, everyone will head to Distillery 1350 for cocktails, a chance to talk, and food from Makaw's food truck. This event will take place on Saturday, February 12th, 2022 from 10:45 to 2 p.m. Tickets are $15.
Colorado Springs is a bustling city. As a result, there is always something going on, especially during any holiday. If you are interested in making Colorado Springs your home, start your home search with us at Best CS Homes.