How to Determine the Value of Your Colorado Springs Home
Posted by Mark Main on Sunday, November 21, 2021 at 7:00 PM
By Mark Main / November 21, 2021
Comment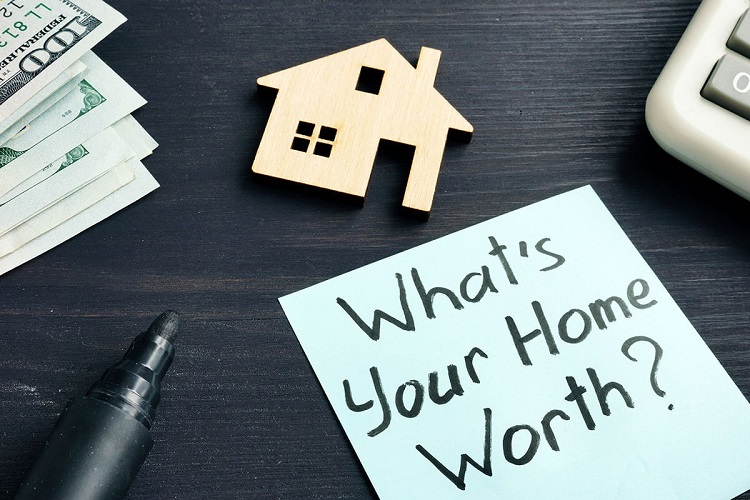 At BestCSHomes.com, we strive to be the best source of homes for sale in Colorado Springs. That means providing homeowners – and future owners with information that will help them make the best financial decisions with confidence.
If you're wondering what your house in Colorado Springs is worth or what the house you want to purchase is worth you can easily find the answer. Honestly, a house is worth whatever you'll pay for it. However, it also depends on the market, location, and who you're asking. But knowledge is power and knowing how to calculate your home's value with the help of online tools and trained professionals will help better prepare you to buy or sell your home.
Find the Value of Your Home
1. Use Online Valuation Tools
Dozens of home value estimators appear when you search "how much is my house worth?" In fact, 22% of U.S. homeowners who determined their home's value used an online estimator such as Redfin or Zillow. These automated valuation model tools (AVMs) are generally used for lead generation and marketing purposes. All buyers and sellers are advised to speak with a professional that knows the area and market for a more accurate estimate.
2. Get a Comparative Market Analysis
When you're ready to look into your home value, ask a local professional for comparative market analysis, or CMA. This is not as detailed as a professional appraisal, but a CMA is typically free and provides a professional evaluation of the home and market to provide an estimate of value, typically for listing purposes.
3. Hire an Appraiser
Lenders require an appraisal before they'll approve a mortgage, but as a property owner, you can hire an appraiser to estimate the home value at any time – it will just cost a pretty penny! Appraisers evaluate:
Market: The region, city and neighborhood in which a home is located
Property: Characteristics of the house, including improvements and the land it sits on
Comparable Properties: Sales, listings, vacancies, cost, depreciation, and other factors for similar houses in the same market
This information is combined with other factors to create a final value for the home and delivered in an official report.
4. Utilize the FHFA House Price Index Calculator
The Federal Housing Financing Agency's house price index (HPI) calculator applies a more scientific approach than any AVM. The tool uses the repeat sales method by tracking a home's change in value from one sale to the next. Then it uses this information to estimate how values fluctuate in a given market.
Knowing your home's value allows you to e:
· Evaluate what you can afford
· Determine whether a listing is priced appropriately
· Decide how to price your own home