Housing in Colorado Springs by Zip Code
Posted by Mark Main on Tuesday, May 30, 2023 at 10:30 AM
By Mark Main / May 30, 2023
Comment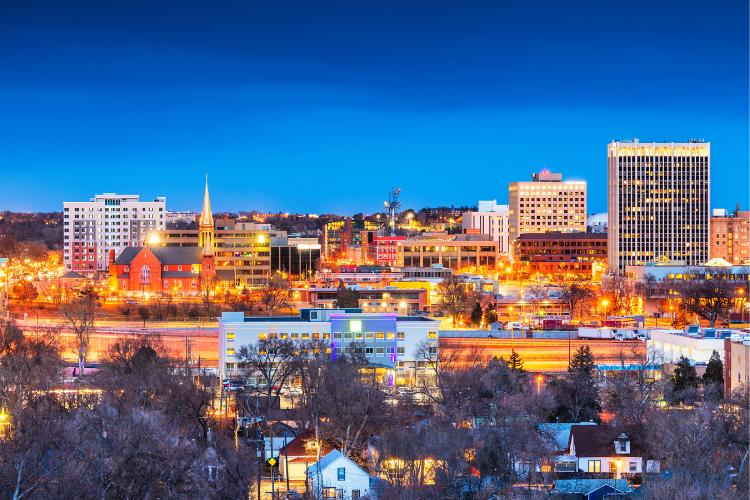 Considering a relocation to the scenic city of Colorado Springs? With its captivating landscapes and vibrant cultural scene, it's a top pick for many prospective homeowners.

With a multitude of zip codes to navigate, we're here to assist. This guide profiles 10 popular zip codes in and around downtown Colorado Springs.

Continue reading to explore what each area has to offer, and find the perfect match for your lifestyle!

80920 - A Family-Oriented Haven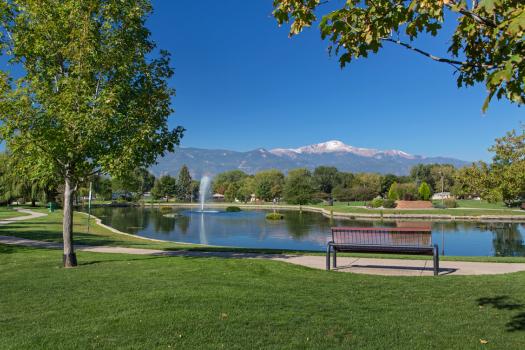 The 80920 zip code is an excellent choice for families seeking a home in Colorado Springs. This area boasts a variety of amenities, from top-rated schools and parks to diverse shopping and dining options. Homes in this area often feature spacious yards, ideal for summer gatherings or children's play.

For those mindful of their budget, there are numerous affordable townhouses and apartments. Essential facilities like grocery stores, libraries, and rec centers are conveniently located. Some of the nearby attractions include Cottonwood Creek Park, which also has its own disc golf course!

Cultural landmarks like the Chapel Hills Mall offer a one-stop option for virtually any shopping and entertainment needs!

80903 - The Pinnacle of Luxury Living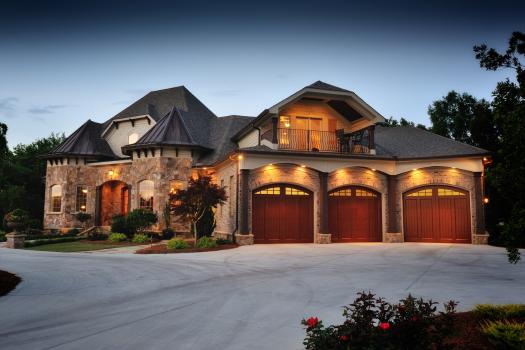 The 80903 zip code is renowned for its luxurious estates and high-end homes. Whether you're in the market for a sleek, modern property or a historic home with character, there's something for you. The neighborhood also features numerous upscale shops and restaurants – perfect for a gourmet meal after a long day!

Additionally, you can enjoy excellent amenities like golf courses, spas, fitness centers, and tennis courts in the vicinity. One notable attraction is the Colorado Springs Fine Arts Center – recognized as a cultural landmark! With its wealth of activities and attractions, 80903 is an excellent choice for those seeking a luxurious lifestyle.
80910 – An Upscale Community with Breathtaking Mountain Views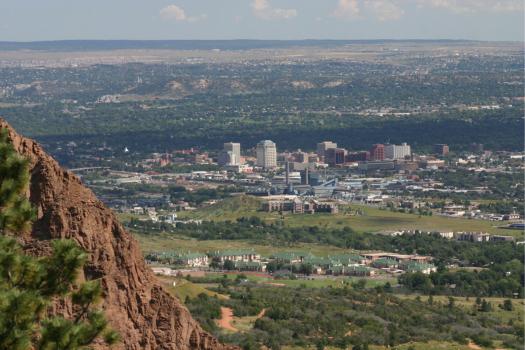 If you're seeking a luxurious lifestyle without compromising on convenience or location, then 80910 is your destination. This upscale community offers breathtaking mountain views, with an array of single-family homes and condos featuring stunning city skylines.

Both the Broadmoor Seven Falls hiking trail and the Broadmoor Golf Club and Tennis Center are just a short drive away. Whether you prefer modern architecture or Victorian charm, there are plenty of options to suit any preference!

80922 – A Sought-After Residential District with Green Spaces
For those seeking tranquility close to nature, 80922 is an ideal choice. This sought-after residential district features green spaces scattered throughout the neighborhood, making it perfect for families who enjoy outdoor activities.

There's also easy access to shopping centers, restaurants, and entertainment – including Colorado Springs' IMAX theater! This area has it all, ensuring you have everything you need within reach.
80909: Quality Craftsmanship and Shopping Options in Colorado Springs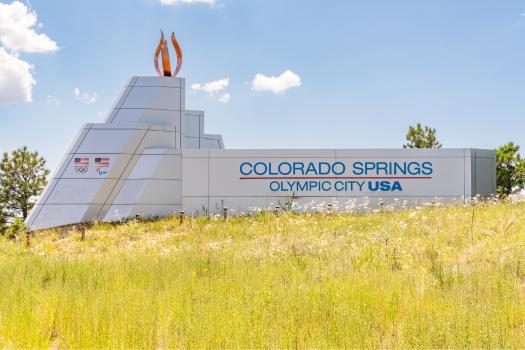 Did you know Colorado Springs' nickname 80909, is home to the U.S. Olympic & Paralympic Museum and U.S. Olympic Training Center. This is also why many of our country's best athletes know Colorado Springs as 'Olympic City USA'. Homebuyers will appreciate easy access to hiking trails, shopping centers, entertainment venues, and more.

This area features lots of options for outdoor activities, too! There's biking, golfing at the Patty Jewett Golf Course, and tennis courts at Memorial Park.

80905: Experience Nature at the Bear Creek Regional Park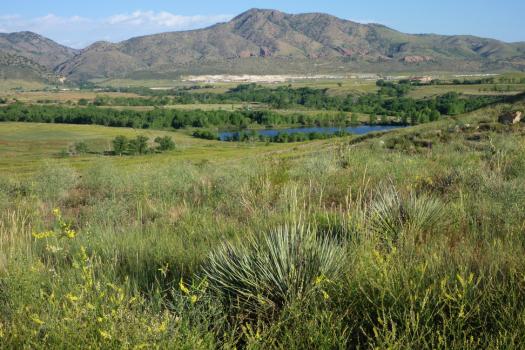 80905 is known for its access to a large selection of outdoor activities. There's fishing at Quail Lake or camping in Cheyenne Mountain State Park, plus shopping at places like the Broadmoor Towne Center.

You'll also find bike paths for cyclists and joggers and popular parks like Bear Creek Regional Park and Stratton Open Space. There are also numerous golf courses nearby, such as Broadmoor Golf Club.

80916: Breathe in Fresh Air with Scenic Views of Foothills
80916 is an excellent choice for families seeking convenience without sacrificing natural beauty. This area is also home to Peterson SFB, making it an ideal option for military families.

Residents here are surrounded by lush green spaces that offer endless possibilities for outdoor recreation. The Sky View Sports Complex and Southeast Armed Services YMCA are particularly popular fitness destinations.

This zip code also boasts easy access to shops like Broadmoor Towne Center and diverse restaurant choices.

80907: Savor Delicious Meals at Local Eateries
80907 provides an ideal blend of convenience and nature – making it perfect for those seeking a peaceful atmosphere near urban amenities.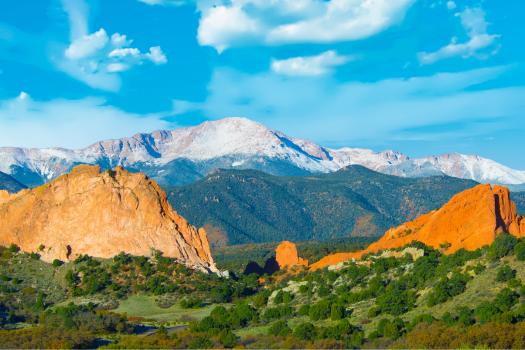 Homeowners here have lots of outdoor activity options, around here. This zip code is home to the Pikes Peak Greenway Trail and is just minutes away from Ute Valley Park.
Shopping options include Garden of the Gods Market and Cafe, plus many delicious eateries nearby.
80906: Stay Active While Exploring Cheyenne Mountain State Park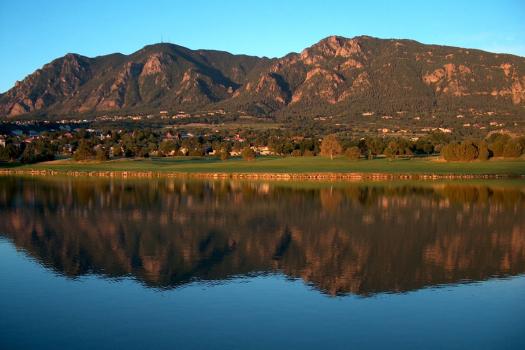 80906 is close to several popular attractions, such as the Broadmoor World Arena and Cheyenne Mountain State Park. Residents here can enjoy these great sights without long car rides to get there.

Local amenities include bike paths, parks like Quail Lake, and golf courses like the Country Club of Colorado. The Country Club of Colorado is known for its breathtaking views of Cheyenne Mountain in the background.

80904: Enjoy Spacious Shopping at Old Colorado City
80904 is located right in the heart of downtown Colorado Springs – offering homeowners a plethora of conveniences right outside their doorsteps.

This area has plenty to offer for all types, including shopping centers like Old Colorado City. The restaurants offer a variety of options, suitable for all tastes. Additionally, Garden of the Gods and Red Rock Canyon Open Space are only a few minutes away. These outdoor areas provide a great opportunity for exploration.
80918: Stunning Views, Shopping Opportunities, and Nature Trails
Lastly, 80918 is nestled among foothills – providing residents with stunning views right outside their windows!

Shopping options are plentiful in this region, with stores like University Village Colorado, plus many local eateries serving memorable meals!
Residents can spend their days exploring beautiful greenery at one of the area's many parks, including Ute Valley Park.
Conclusion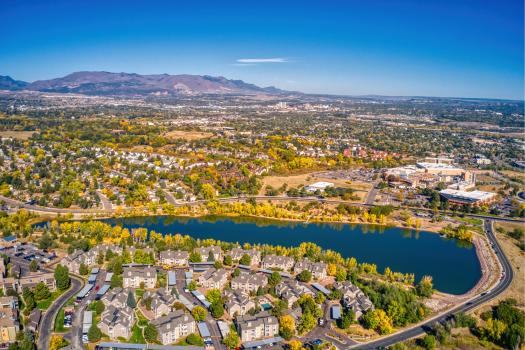 Regardless of the zip code you're considering in Colorado Springs, there is something for everyone! Stunning views, shopping opportunities, nature trails, and parks are everywhere in this city. No matter where you go around here, you'll find unique experiences that make it a great place to live.
Want some help finding your perfect home in Colorado Springs?
Just fill out the short form below to contact the talented team here at Best CS Homes!
This post was written for Best CS Homes by Liam Christie (Lexcan)