First Friday Art Walks in Old Colorado City
Posted by Mark Main on Monday, April 25, 2022 at 7:00 PM
By Mark Main / April 25, 2022
Comment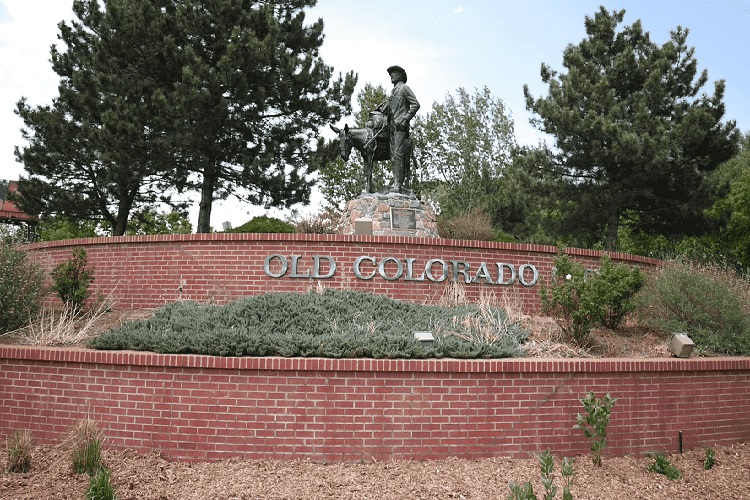 First Friday Art Walks in Old Colorado City
First Friday Art Walks in Old Colorado City is back in 2022. This event started at the beginning of April and will continue through December. Come to Old Colorado City on the first Friday of each month from 5-8 pm. Spend time browsing local art galleries, meeting the owners, and chatting with artists. In addition, there will be live demonstrations.
It's a self-guided tour. Come with friends or family members, or enjoy a date. There are many different styles of art represented in the galleries in Old Colorado City. Learn about the pieces from the artists and also do some shopping for gifts or artwork for your home. You get a great feeling when supporting local artists.
There is no cost to participate in the art walk. Parking is available on the street and in lots throughout Old Colorado City. Galleries will be open on West Colorado Avenue between 23rd Street and 27th Street.
Participating Galleries
Cucuru Gallery Cafe
2332 W. Colorado Ave.
Second Floor Studios
2418 W. Colorado Ave.
The Michael Garman Museum and Gallery
2418 W. Colorado Ave.
Velez Galleries
2506 W. Colorado Ave.
Hunter-Wolff Gallery
2510 W. Colorado Ave.
Laura Reilly Fine Art Gallery and Studio
2522A W. Colorado Ave.
45° Gallery
2528 W. Colorado Ave. Suite B
All That Glitters
2530 W. Colorado Ave. Suite B
Febra's
2532 W. Colorado Ave.
Sanctuary Inspired Goods
2616 W. Colorado Ave. #19
Meraki Springs
2629 W. Colorado Ave.
The Spark
2603 W. Colorado Av.
The Squash Blossom
2531 W. Colorado Ave.
Colorado Creative Co-op
2513 ½ W. Colorado Ave.
Arati Artist Gallery
2425 W. Colorado Ave.
Restaurants in Old Colorado City
Make an evening of it and grab a bite to eat when you come for the First Friday Art Walk. There are many restaurants located in the same area as the galleries. Several of them sponsor the art walks as well. Stop in and support these local restaurants that care about the community.
Front Range Barbeque
2330 W. Colorado Ave.
Front Range Barbeque has been serving up hand-crafted Southern barbeque since 2000. The menu features traditional barbeque fare, fresh salads, and amazing burgers. The Sloppy Pig sandwich was featured on Diners, Drive-ins, and Dives and consists of pulled pork, kielbasa, and smoked pepper bacon topped with smoked cheddar cheese, BBQ sauce, spicy coleslaw, onion straws, and pickles.
The restaurant also has homemade desserts and craft beers on tap, and features live music and events. Weekly shows take place on the patio. Live music is available almost every Wednesday evening.
Paravicini's Italian Bistro
2802 W. Colorado Ave.
Reservations are strongly recommended at Paravicini's Italian Bistro, especially on nights of the art walk. With a classy atmosphere, this restaurant offers authentic Italian cuisine. Sit inside or on the patio. There is a lunch menu, a dinner menu, a dessert and drink menu, and a wine list. A few favorite dishes include the Grilled Salmon, Calamari Fritti, Veal Guiseppe, Chicken Carsoni, and the Tenderloin Gorgonzola.
Jake and Telly's Greek Taverna
2616 W. Colorado Ave.
Open since 1997, Jake and Telly's Greek Taverna serves innovative Greek specialties made with fresh local ingredients. All dishes are served with Mediterranean hospitality and patrons feel like they are part of the family. Home-cooked delicacies are made with family recipes passed down from the Greek Island of Chios.
Many hail the hummus as the best ever. B sure to come hungry, because the portions are large. Patio seating is available and a few favorite dishes include the Brizola (pork chop), Moussaka (Greek casserole with eggplant), and Souzoutkakia (Greek meatballs).
Rocky Mountain Chocolate Factory
2431 W. Colorado Ave.
For dessert, a sweet treat, or chocolates to take home for later, stop into Rocky Mountain Chocolate Factory. There is a huge selection of sugary confections. Find fudge, individual chocolates, dipped strawberries, gourmet apples, specialty assortments, and seasonal treats and gifts.
In addition, there are gift baskets and business gifts available. This is a great place to shop if you are looking for gifts for your clients. Also, stop in before major holidays to grab treats for friends and family. You can also order carryout or delivery online.
Mountain Man Nut and Fruit Co.
2514 W. Colorado Ave.
If you'd just like some snacks while perusing the art walk, stop at Mountain Man Nut and Fruit Co. There are a variety of snacks here, including nuts, seeds, chocolates, dried fruit, candies, trail mix, granola, popcorn, and jerky.
This is a great place to stop before you head up Ute Pass to do some hiking near Woodland Park. You can also find a variety of products for the holidays or to give as gifts. Choose from a small, medium, or large custom gift basket.
About Old Colorado City
Old Colorado City used to be a town, but now it's a neighborhood in Colorado Springs. It was founded in 1859 during the Pikes Peak Gold Rush. During this time, Old Colorado City served as a supply hub and gold ore processing center.
Because of the rich history of the area, it's a hub of historic buildings. The commercial district was placed on the National Register of Historic Places in 1982. You can find historic commercial buildings as well as historic homes.
Old Colorado City is home to a variety of events every year. You can find live music throughout the week and various annual events. These include:
First Friday Art Walks in April through December
OCC in Bloom in May
Territory Days in May
4th of July in July
Sidewalk Sale in September
Aspens on the Avenue in September
Fallidays in October
ShopSmall in November
Christmas Stroll in November
Photos with Santa in December
If you are looking for a home with character in an active part of the city consider Old Colorado City. Each home has its own character and many have been updated, yet keep their old-world charm. This part of Colorado Springs is close to the mountains and has sidewalks, large mature trees, and friendly neighborhoods.
Take a look at homes for sale in Old Colorado City. Contact our team at Best CS homes if you are looking to buy in this part of town. We have the experience necessary to help you buy or sell in this popular area.