Colorado Springs Switchbacks and Weidner Field
Posted by Mark Main on Monday, April 11, 2022 at 7:00 PM
By Mark Main / April 11, 2022
Comment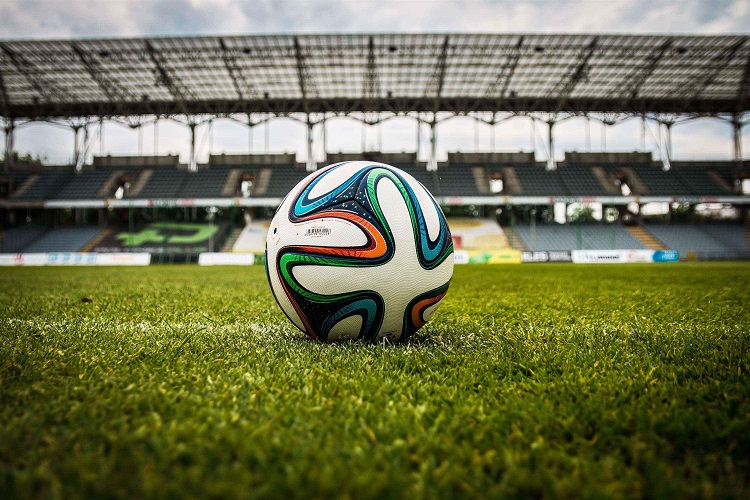 Have you been to a Switchbacks game yet? If you haven't been yet, consider going. More cool stuff comes to town as Colorado Springs grows, like sports teams, entertainment, and dining options.
Founded in 2014, the Switchbacks are relatively new to the area. They are a member of the USL Championship, the second tier of the American soccer pyramid.
The team plays at Weidner Field. It sits at the highest elevation of any home stadium for an American professional soccer team. The field sits in the southern part of Downtown Colorado Springs. Because of the central location, it's easy to get to from all areas of town. In particular, Southwest and Southeast Colorado Springs.
Switchbacks Schedule
In 2022, the Switchbacks began their season at home on March 5th with a match against Real Monarchs SLC. As of the end of March, the club has won all four matches. There are a good mix of home and away matches through the end of the regular season on October 15th.
Throughout the season, home games have themes or giveaways. Additionally, keep in mind that the gates open one hour before game time. Here's a look at what's going on at each home game.
April and May Switchbacks Games
Saturday, April 16th at 6 p.m.: The Switchbacks will take on Memphis 901, and the first 500 fans through the gates will receive a mini soccer ball compliments of Capelli Sport. Since it's an earlier game, it's a great one to bring kids to.
Thursday, May 5th at 7 p.m.: There is a home match on Cinco de Mayo against Rio Grande Valley FC. Come out on May 5th to celebrate and grab a whisk-a-rita from 291.
June Switchbacks Games
Friday, June 3rd at 7 p.m.: The Switchbacks take on the Las Vegas Lights FC, and fans can enjoy Galactic Night.
Saturday, June 18th at 7 p.m.: Bring your dad to this Father's Day match vs. Indy Eleven.
Friday, June 24th at 7 p.m.: Join the Children's Hospital of Colorado for Princesses and Pirates night. Dress up in your finest gear featuring a toy wand or sword.
July Switchbacks Games
Friday, July 1st at 7 p.m.: Come grab a trucker hat compliments of Phil Long as the Switchbacks take on the Sacramento Republic FC.
Monday, July 4th at 7 p.m.: If you're looking for a 4th of July activity, the Switchbacks will play San Diego Loyal SC at Weidner Stadium. However, all home games end with fireworks, so come anytime to see a fantastic show.
Friday, July 15th at 7 p.m.: Watch the game against the LA Galaxy and come for Margaritaville.
Friday, July 22nd at 7 p.m.: The theme is Sea of Cyan Night during this match against the Charleston Battery.
August Switchbacks Games
Friday, August 12th at 7 p.m.: Celebrate the new school year at Let's Get Back to School Night when the Switchbacks play El Paso Locomotive FC.
Saturday, August 20th at 7 p.m.: Celebrate diversity while participating in Soccer for All Night at this game vs. Tampa Bay Rowdies.
Saturday, August 27th at 7 p.m.: Acknowledge the incredible growth of Downtown Colorado Springs at Small Business Night when the Switchbacks take on New Mexico United.
September Switchbacks Games
Saturday, September 3rd at 7 p.m.: Cancer Awareness Night will take place at this match against Phoenix Rising FC.
Saturday, September 10th at 7 p.m.: Find your best costume and come out for Super Hero Night while the team plays Detroit City FC.
Saturday, September 24th at 6 p.m.: The Switchbacks take on Oakland Roots SC in this final home match of the regular season. It's For Club and Country Night, and there will be a unique scarf giveaway.
Switchbacks Tickets
Single-game tickets start as low as $12 each for weekday matches and can go up to over $200 for weekend matches for seats in the Phil Long Club. In addition, season tickets, flex ticket vouchers, premium tickets, and group tickets are available. These are all terrific ways to save. You can view all ticket options and purchase them here.
Switchbacks 2022 Season
According to Head Coach Brandon Burke, the Switchbacks have one of the most demanding schedules in the league. This is only his second year as head coach, but he believes the team can bring in a championship.
Last year, the team lost in the conference quarterfinals to Orange County SC. For this reason, it will be interesting to see how far the team goes this year. In the off-season, the team brought in additional depth and experience. Thus, only nine players from last year remain on the roster. Eleven new players have joined the team, including reigning league MVP Hadji Barry. If your kids love soccer, they will enjoy seeing Hadji play.
Special Events at Weidner Field
In addition to soccer, Weidner Field is home to various special events throughout the year. Namely, movie nights and concerts. In addition, you can utilize Weidner Field for special occasions. You can consider this facility for banquets, receptions, weddings, parties, fundraisers, meetings, and conferences. Soccer Buddies birthday parties are also available.
Here's a look at a few upcoming events:
Saturday, May 28th: Jake Owen Presented by Switchbacks FC Entertainment. Tickets start at $27.
Saturday, June 4th at 8 p.m.: Jurassic Park Movie Night Presented by Switchbacks Entertainment. Tickets are $10 each.
Thursday, July 28th at 7:30 p.m.: Sam Hunt with Russell Dickerson. Tickets start at $57.
Ziggy's Kid's Club
If your child loves soccer, consider joining Ziggy's Kid's Club. The cost is $30 for a membership and there are many great perks available to kids. These include:
One free kids ticket for the April 16th match vs. Memphis, the July 22nd match against Charleston, and the August 27th match against New Mexico.
Kids Club promotional items.
Prizes and offers from partners.
An opportunity for a photo with Ziggy.
Chance to attend a soccer clinic.
Discount for family and friend tickets.
Local Sports in Colorado Springs
There are many opportunities to support local sports teams in Colorado Springs. Root for the Switchbacks and the Rocky Mountain Vibes. In addition, you can experience college sports at The University of Colorado at Colorado Springs, Colorado College, and the Air Force Academy.
No matter what area of town you live in, it's easy to experience sporting events. If you are a first-time home buyer, are moving to the area, or looking to upsize or downsize, work with an experienced realtor in Colorado Springs. Contact Mark Main and begin your home search with Best CS Homes today.