Colorado Springs Pioneers Museum
Posted by Mark Main on Monday, May 2, 2022 at 7:00 PM
By Mark Main / May 2, 2022
Comment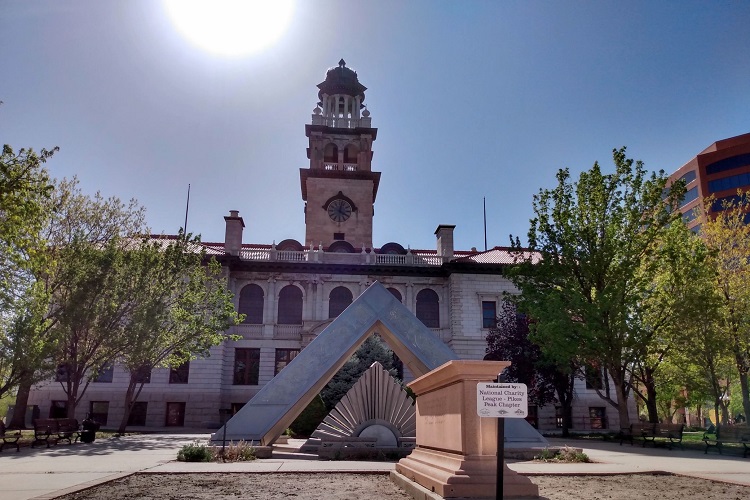 Colorado Springs is an area full of natural beauty and fascinating history. For instance, Native people from the Ute, Cheyenne, Arapaho, and Apache tribes called this area home long before General Palmer Arrived and settled the city. Similar to every major city, Colorado Springs is the place it is today because of its rich history. Learn more about it at the Colorado Springs Pioneers Museum.
Exhibits at the Colorado Springs Pioneers Museum
There are many exciting exhibits at the Colorado Springs Pioneers Museum. You can learn more about the history of Colorado Springs when spending some time at these displays. Here is a closer look at a few available exhibits:
COS@150
2021 marked the sesquicentennial anniversary of the founding of Colorado Springs. This exhibit is sponsored by the El Pomar Foundation. It allows visitors to explore the history of the city through objects.
Any Place That is North and West
After the Civil War, millions of African Americans left the South. Because of intimidation, oppressive Jim Crow laws, and economic repression, they needed to search for a new home. Indeed, African Americans would travel Any Place That is North and West. Thie exhibit explores what African Americans found in Colorado Springs and how they shaped the city.
This Shall be the Land for Women
This exhibit looks at women's suffrage in Colorado. Males were granted the right to vote in 1893, 27 years before the 19th Amendment was ratified in 1920. Colorado had the chance to grant the right to women earlier, in 1876, but this measure did not pass. Voting rights have had an exciting history in Colorado.
Bads, Blankets, and Buffalo
This exhibit is made for visitors ages 2-10. It provides an interactive and hands-on experience of a day at Bent's Fort. Bent's Fort sits in southeastern Colorado. It was a place of trade and exchange during the 1830s and 1840s along the Santa Fe Trail. Children can explore a trade counter, teepee, carpenter's shop, and a Santa Fe Trail wagon.
City of Sunshine
From 1871, the founding of Colorado Springs, the area was advertised as a premier health destination for treating tuberculosis. The lovely scenery, mild climate, and ample sunshine lured in those seeking tuberculosis treatment. Throughout the history of the city, many visitors arrived seeking treatment. Additionally, once cured, many fell in love with the area and stayed to make a life here.
More Exhibits at the Museum
Una Familia Grande

From Paris to the Plains

Evidence

A Home of One's Own

The Story of Us

Cultural Crossroads
Programs and Events at the Pioneers Museum
There is always something going on at the Pioners Museum. For instance, you can always go on a self-guided tour. However, you can also participate in a guided tour on Saturdays. In addition, there are lectures and special events during the year. Here is a look at a few other regular events at the museum:
Little Learners
Little Learners is available to preschool-aged children and their caregivers. Children learn and play with crafts, games, songs, and historical challenges. Currently, this program costs $3 per child, and dates are available once per month.
Summer Camps
Summer camps are available each year at the museum. These are a one-week immersive history experience, and the cost is $150 per student. The camp lasts from 9 AM to 3 PM each day. Each program can have a maximum of 15 students. In 2022, there are three camps available:
History Detectives, Summer Camp for students going into 3rd and 4th grade, will take place Monday, June 6 through Friday, June 10.
Museum Discovery Summer Camp for students going into 6th through 8th grade will take place Monday, July 11 through Friday, July 15.
Museum Discovery Summer Camp for 9th through 12th grade students will take place Monday, July 18 through Friday, July 22.
Food Truck Tuesdays
This exciting event is coming back in 2022. Twenty-four food trucks will rotate through the season. The museum and the City of Colorado Springs will announce the lineup in early May. Come by after work on Tuesdays to grab dinner and enjoy a picnic.
Visiting the Colorado Springs Pioneers Museum
215 S. Tejon St.
Colorado Springs, CO 80903
The Pioneers Museum is open Tuesday through Saturday from 10 AM to 5 PM. Admission is free. Downtown parking meters are available nearby, or you can park in the garage at Nevada and Colorado Ave.
The Pioners Museum strives to be accessible to all. There is a ramp entrance available on the south side of the building. If you need to use this entrance, ring the doorbell, and a staff member will come to help. In addition, service animals are welcome, and restrooms and drinking fountains are located on the museum's main floor. In addition, a limited number of wheelchairs are available for use, and there is elevator access to all floors.
Field Trips and Resources for Teachers
If you are a teacher living in Colorado Springs, the Pioneers Museum has various resources. For instance, you can book a field trip through the museum. Currently, there are both in-person and virtual options available. Plan your program well in advance because dates get booked quickly.
The programs last for about two hours. Unfortunately, there are no indoor facilities to eat lunch. However, on nice days you can enjoy lunch in the surrounding park. If you need help with transportation, ask about the Bus Fund when you register.
In addition to field trips, educators can utilize educational resources from the museum. There are regional history resources and packets to download and print before visiting. Also, educators can use The Story of Us Learning Tool. This tool features regional learning topics and offers K-12 lesson plans.
Volunteering at the Colorado Springs Pioneers Museum
Volunteers are essential to this museum. This facility relies on more than 100 volunteers to support its mission. Hence, volunteers are welcome in customer service, education, community committees, and cataloging assistants. In addition, internships are available.
If you would like to volunteer, an application is available online. Once you finish the application, the Museum Program Coordinator will contact you within a week with the next steps. At this time, volunteers need to be 18 or older.
Living in Colorado Springs
Would you like to make your permanent home in the fantastic city of Colorado Springs? Join the countless others who have made the same decision. Because of the competitive market, it's crucial to work with an experienced realtor that knows Colorado Springs and appreciates its history. Contact Mark Main at Best CS Homes and start your home search today.