Bear Creek A'Buzz: Annual Honey Harvest and Pollinator Celebration Day
Posted by Mark Main on Monday, August 22, 2022 at 7:00 PM
By Mark Main / August 22, 2022
Comment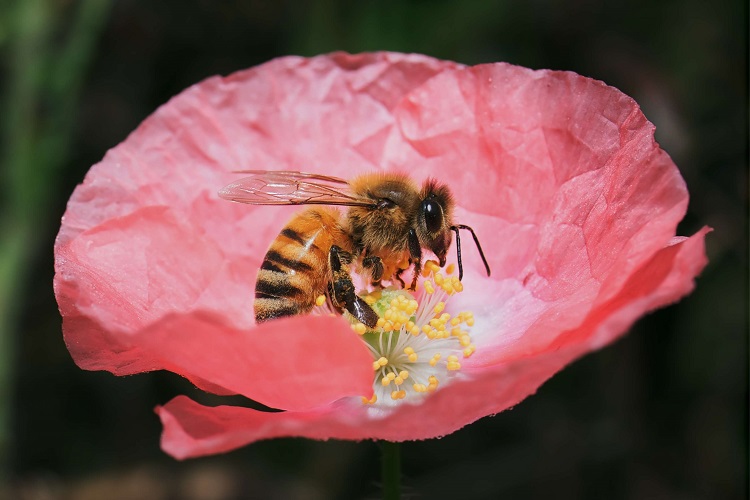 Pollinators are essential to our food chain. Come celebrate them and the food they help create at the Bear Creek A'Buzz: Annual Harvest and Pollinator Celebration Day. Make a day of it and spend time exploring Bear Creek Park before or after the celebration. This large park has much to offer residents in West Colorado Springs. It's a beautiful outdoor recreation destination that is frequented by many in the city.
Details About the Celebration at the Bear Creek Nature Center
Bear Creek A'Buzz: Annual Harvest and Pollinator Celebration Day will take place on Saturday, August 27, 2022, from 10 AM to 2 PM. The Bear Creek Park Nature Center is located at:
245 Bear Creek Rd.
Colorado Springs, CO 80906
This celebration has much to offer Colorado springs families. Come watch beekeepers harvest honey from hives. Watch bees in action in an observation hive and learn why bees and other pollinators are so important. In addition to these activities, guests will be able to visit pollinator gardens and learn about plants native to this area, go on guided hikes, and participate in activities and crafts. Also, everyone can try samles of honey and purchase local honey to take home.
While learning about native plants, make notes about plants to buy for your yard in Colorado Springs. Planting native, drought-resistant plants is a terrific way to have a beautiful yard and help save water.
About Bear Creek Regional Park
Bear Creek Park Regional Park spans 545 acres. It sits in the rolling foothills and is a nice natural escape within the city limits of Colorado Springs. It's unique because it's owned and operated by El Paso County and surrounded by urban areas.
Bear Creek Nature Center
The nature center is open Wednesday through Friday from 9 AM to 2 PM and Saturdays from 9 AM to 4 PM. You can reach the nature center by calling (719) 520-6387. Come to the nature center for interpretive programs, special events, media presentations, and guided, and self-guided tours. Outside the center, there are two miles of trails that allow visitors to experience short grass prairie, cottonwood riparian, and scrub oak woodlands communities. Many programs, like the Annual Honey Harvest and Pollinator Celebration Day, occur here throughout the year. Check out more upcoming programs here.
Hiking and Biking, and Horseback Riding at Bear Creek Park
There are ten miles of multi-purpose, non-motorized trails available in the park. There are multiple areas of the park across several entrances. All areas offer hiking trails, just know that there are patches of private property in the area, so stay on designated trails. Along the trails, find plains, wooded areas, and a wetlands area. These trails are a terrific way to enjoy the beautiful landscape of the area and the Colorado sunshine.
Bear Creek Dog Park
Bear Creek Dog Park is one of the busiest dog parks in the city. This is for good reason because there are so many cool features for canines and their owners. First of all, the dog park spans 25 acres. It was established in 1997 and is open year-round. The park also includes open prairie, woods, hills, and a stretch of Bear Creek that spans ⅓ of a mile. There is a primary loop trail as well as several secondary trails.
In addition to the trails, there are places for both people and pets to wade in the creek, large areas to run and chase balls, and an Agility Training Area. There is also a small 2-acre separated area for small and senior dogs. It's a more calm area for those who would like to minimize dog play. Restrooms, fresh water, and a dog washing area are all available.
The dog park is located on the north side of Bear Creek Park. The main parking lot is at the northwest corner of 21st and W. Rio Grande St. The restrooms are open year-round, and the park hours are from dawn to dusk.
Playing Sports at Bear Creek Park
There are many opportunities to play sports at Bear Creek Park. You can come to play sports on your own, or play as part of a team. There are large fields for playing soccer, frisbee, football, or lacrosse. In addition, there is a sand volleyball court, basketball court, and horseshoe pits. Other features include tennis/pickleball courts and an archery range.
Charmaine Nymann Community Garden
The Charmaine Nymann Community Garden is the oldest in the Pikes Peak Region. It has some of the best-amended soil anywhere. Those who rent a plot become members of the Bear Creek Garden Association. This is a non-profit organization that runs the garden.
Everyone who would like to work on a plot needs to agree to the guidelines in the Bear Creek Garden Association Handbook. The plot fees are $20 for a full-size plot (20 feet x 40 feet) or $75 for a half-size plot (20 feet by 20 feet). This fee includes tilling in the early spring, water for the season, and other repair and maintenance fees. Gardeners also pay a $25 clean-up deposit, which is refunded if the plot is clean at the end of the gardening season.
The garden consists of 104 full-size plots. The garden is surrounded by fencing and includes an underground network of water pipes to faucets that serve each group of four plots.
Planning a Party at Bear Creek Park
Whether you are looking to host a large or small gathering, Bear Creek Park is a great choice. There are eight pavilions of varying sizes. Most are situated near the playground, volleyball and basketball courts, and horseshoe pits. Large grassy fields are also nearby. This gives your party guests plenty of activities to choose from. Information for facility reservations is located here.
Living in West Colorado Springs
Those who are looking to live close to the foothills can consider a home in West Colorado Springs. This area of the city offers numerous chances to enjoy the great outdoors. Bear Creek Regional Park is just one of many parks in this area of the city. Plus, west Colorado Springs offers easy access to Ute Pass, which will take you to the mountains. If you are ready to being your home search in west Colorado Springs, contact Mark Main today. Mark has the experience and the passion to help you find the home you've been dreaming of.