9 Best Local Pizza Restaurants in Colorado Springs
Posted by Mark Main on Monday, September 5, 2022 at 7:00 PM
By Mark Main / September 5, 2022
Comment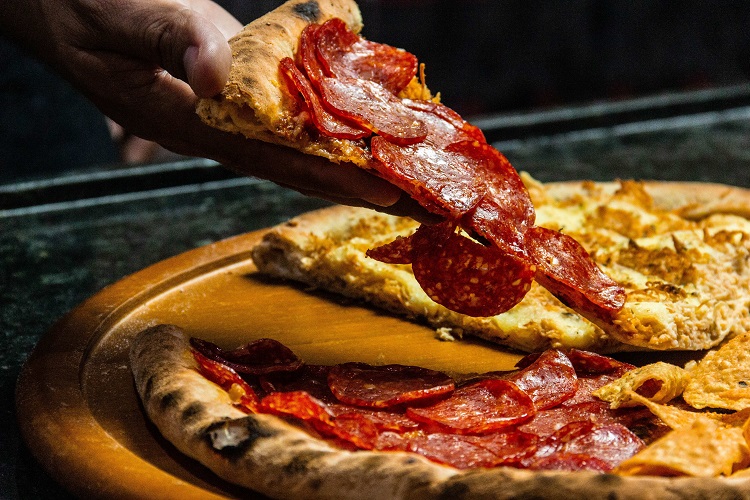 There is nothing quite like a delicious slice of pizza. You can bring the whole family together at a restaurant to share a pie, or order plenty of pizza to feed a big crowd while watching the big game. For some pizza restaurants in Colorado Springs, it's only about creating the perfect crust, sauce, and toppings. For others, it's about the pizza and the atmosphere. No matter if you are looking for thin crust or thick crust, traditional toppings, or unique ones, there's pizza for you in Colorado Springs. Here are the 9 best local pizza restaurants in Colorado Springs.
Bambino's Urban Pizzeria
36 East Bijou St.
Colorado Springs, CO 80903
Located in downtown Colorado Springs, Bambino's Urban Pizzeria serves Neapolitan pizza. The crust is homemade and hand-stretched. This restaurant uses homemade Fior Di Latte mozzarella and locally grown produce. When you dine in, you can watch the pizza being made in the "open performance kitchen." Pizzas come with classic red, pesto spicy buffalo, alfredo, or barbecue sauce. Vegan meats and cheese are available as well as 20 different veggies.
Basil and Barley Pizzeria Napoletana
9278 Forest Bluffs View
Colorado Springs, CO 80920
Serving authentic Neapolitan pizza, Basil and Barley is located in the Highlands at Briargate Shopping Center. The staff kneads the dough, rests it and stretches it according to traditions passed down in Naples, Italy. The restaurant bakes its pizza in a genuine Acunto Neapolitan oven that has been imported from Naples. You can order a gluten-free crust here and choose from traditional pizzas, signature pizzas, or build your own. There are 10 choices for protein and nine choices for veggies.
Fargo's Pizza
2910 E. Platte Ave.
Colorado Springs, CO 80909
Fargo's Pizza is a truly unique destination. The atmosphere transports you back in time to the early days of Colorado Springs. The staff is dressed in period clothing, there are dangling chandeliers, and a player piano. In addition, there is an arcade and a salad bar. Choose from 25 different pizzas. A gluten-free crust is available.
High Rise Pizza Kitchen
6660 Delmonico Dr.
Colorado Springs, CO 80919
Located in Rockrimmon, High Rise Pizza Kitchen is a local restaurant that uses hand-made dough and fresh, locally sourced ingredients. Gluten-free and vegetarian options are available. This restaurant is open for lunch and dinner Wednesday through Sunday and for dinner only Monday and Tuesday. You can build your own pizza with your choice of sauce, cheese, toppings, fancy toppings, and finishing moves. There are traditional and unique menu choices.
Road Runner Pizza and Pasta
3113 N. Hancock Ave.
Colorado Springs, CO 80907
Road Runner Pizza and Pasta is open seasonally from May to December. This restaurant has been serving Colorado Springs for 38 years. Serving hand-tossed pizzeria-style pizza, you can build your own pizza or choose from specialty pizzas. These include the classics, vegetarian, seafood, or regional favorites. There are traditional options as well as interesting toppings such as slivered almonds, sweet corn, zucchini, and broccoli.
Pizzeria Rustica
2527 W. Colorado Ave.
Colorado Springs, CO 80904
Head over to Old Colorado City to enjoy Pizzeria Rustica. This place is a 4 Star Certified Green Restaurant. The dough is hand-stretched with a mix of Tipo 00 flour imported from Italy and organic, whole wheat flour from Colorado. The mozzarella is made by hand each day and the tomatoes for the sauce come from the base of Mount Vesuvius. The menu is simple and traditional, with 10 pizzas to choose from.
Savelli's Pizza
301 Manitou Ave.
Manitou Springs, CO 80829
A staple in Manitou Springs since 1998, Savelli's makes their dough and sauce daily, The pizza is hand-tossed and offers a traditional taste. In addition to pizza, this restaurant offers pasta entrees, fresh salads, wings, and more. Dine-in and curb-side takeout are available and guests can order online or by phone. You can create your own pizza, or choose from specialty pizzas. Enjoy regular crust, thin crust, or a calzone.
Slice 420
2501 W. Colorado Ave. #108
Colorado Springs, CO 80904
3725 Oro Blanco Dr.
Colorado Springs, CO 80917
Slice 420 has been serving Old Colorado City since 2017, and the success prompted the opening of a new location on the east side of town between N. Academy Blvd. and Powers Blvd. Here, you can order a full pie or New York-style pizza by the slice. Catering is also an option. There are weekly specials and the pizza by the slice offers a quick lunch solution. In addition, delivery is offered and you can find gluten-free and vegan pizzas here. There are traditional pizzas as well as unique selections that are out of the ordinary.
White Pie
330 S. Nevada St.
Colorado Springs, CO 80903
Located downtown, White Pie is a rustic-chic pizza parlor. Owners have a passion for using quality local ingredients and making things from scratch. You can get a pepperoni pizza here, but you can also get something like the Paulie Walnuts, which includes mashed potatoes, bacon, garlic, mozzarella, candied walnuts, and parsley. The pizza is inspired by New Haven, CT-style pizzerias. It is hand-crafted, asymmetrical, rustic, charred, and crispy.
Enjoying Delicious Pizza While Living in Colorado Springs
Tasty local pizza restaurants are located all over the city. No matter which area you choose to settle down in, you will find one nearby. Your favorite pizza joint may or may not be on this list. There are many more fantastic pizza restaurants around, including many chain restaurants.
Go out and enjoy dining in at one of these restaurants, stop by for a quick lunch by the slice, order for pick-up, or choose delivery. Invite friends over to watch the big game or order pizza to celebrate a birthday. Pizza brings people together, and it's no wonder that there are so many popular pizza places in Colorado Springs.
If you are looking to buy or sell a home in Colorado Springs, work with an experienced real estate professional. Mark Main knows this city and he can help you either sell your home or buy a new one. As one satisfied client said, "Mark is an amazing realtor with knowledge on things you wouldn't believe." Mark will always be in your corner and he puts the best interests of his clients first. Contact Mark today if you are ready to sell or begin your home search today on Best CS Homes if you are looking to buy.