34th Annual Rocky Mountain Mustang Roundup
Posted by Mark Main on Monday, June 13, 2022 at 7:00 PM
By Mark Main / June 13, 2022
Comment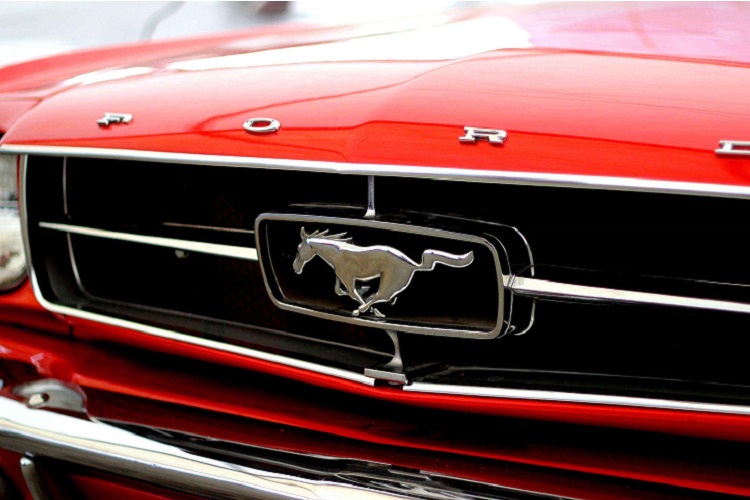 Mustang enthusiasts won't want to miss the 34th Annual Rocky Mountain Mustang Roundup on June 15-18, 2022. This event has much to offer, including a Mountain Tour, Open Track and Autocross events at Pikes Peak International Raceway (PPIR), and a Ford Mustang Car Show and Shine at Memorial Park. Whether you own a mustang and want to participate or just want to come to experience the excitement, there is something for you at this event.
Last year, in 2021, more than 400 registrants participated from across the country. In addition, spectators flocked in to admire Ford Mustangs. This year, even more participants and visitors are expected. All events in the roundup are free to all spectators. Anyone who would like to participate can sign up at the RMMR website. Here is a look at the events taking place during the roundup.
Scenic Mountain Tour / Pikes Peak Drive
On Wednesday, June 15, participants can enjoy the gorgeous scenery surrounding Colorado Springs while traveling in their Mustang. This driving tour, which travels through Woodland Park and to and from historic Cripple Creek, is open to all registered participants. Anyone who would like to join in should indicate their interest on the registration form.
This tour is not timed or based on speed. In this case, drivers must obey all speed limits. It's simply a time to take a beautiful and relaxing drive with other Mustang enthusiasts. Also, prizes will be awarded to registered participants along the way. In addition, discount coupons will be available for lunch at the Midnight Rose Casino.
PPIR Open Track and Autocross Tech and Orientation
Thursday, June 16, kicks off the on-track activities. Open track is available for those who wish to see what their Mustangs can do without speed limits on public roads. After a tech inspection, participants can drive their Mustangs at top speeds at PPIR. This motorsports and entertainment venue is located south of Colorado Springs in Fountain. This is not a racing event, and laps will not be timed. In addition, there are strict rules for passing to keep everyone safe.
There will be both a morning and afternoon session available. Also, for those who want to drive on the track but don't feel the need for speed, there will be complimentary parade laps from noon to 1 PM and from 4 to 5 PM for registered participants.
All who wish to participate in Autocross on Friday must attend an Autocross Early Tech Session on Thursday. These will be available during the afternoon Open Track Sessions from 12 PM to 4 PM at the infield parking lot at PPIR. In addition, there will be an autocross orientation meeting from 7 PM to 8 PM at Hotel Elegante.
Autocross and Friday Night Social
On Friday, June 17, Autocross and the Friday Night Social will occur. Anyone who would like to test the power and handling of their Mustang and their skills as a driver can participate in Autocross. Drivers will face a course of traffic cones and try to make it through as fast as possible without hitting any.
The event will occur in the large and open parking lot outside of PPIR. Cars are expected to go one at a time, and all participants must help out with the event. Anyone not racing will need to perform a duty such as replacing cones, managing corners, or recording times.
Later on, after the excitement at PPIR, participants can attend the Friday Night Social at the Hotel Elegante. This social is for ticket-holding, registered participants, and occurs from 6 PM to 8:30 PM. The night will include a light meal that includes beer, wine, dessert, and beverages.
Show n' Shine Car Show and Awards Dinner
The Show n' Shine Car Show occurs on the final day of the roundup, June 18. This event will take place on the grass at Memorial Park in Colorado Springs. Several hundred participants will be at the show. Bring the whole family to experience one of the largest Mustang-focused shows in the region. View old cars and new ones and also enjoy the park. In addition, take a walk around Prospect Lake and let the kids run around on the playground before or after viewing the cars. It will be a great day enjoying cars and the outdoors in Colorado Springs.
Judging will take place in a variety of Mustang-specific classes. Staging begins at 7 AM, and the show will start at 10 AM and end at 3 PM. There is room for 1,000 Mustangs at this show and winners will be chosen by judging teams who are members of the Colorado Springs community. Entries are judged on cleanliness, craftsmanship, and quality. Judges will rate the car's engine, exterior, interior, wheels/tires, and overall appearance. Judges will award a maximum of five points in each category for a total of 25 points.
Additional trophies available include Young Owner, Hard Luck, Vanity Plate, and Long Distance for individuals and clubs. Anyone who would like to be eligible for either of the long-distance awards must have driven the distance to and from the show and not used a trailer.
Awards Dinner Celebration
Later the same evening, participants can attend the Awards Dinner celebration. This will take place at the Hotel Elegante from 6:30 PM to 9:30 PM. The dinner will include a plated meal and beverages. Awards from the Show n' Shine Car Show and Show pictures will also be available outside the Hotel Elegante Ball Room starting at 6 PM.
Furthermore, the Specialty Awards presentation will begin at 7:30 PM. This is free and open to all participants. Clubs can bring their club banners for display at this event.
Make Your Home in Colorado Springs
The natural beauty of this area always impresses visitors. In addition to the beauty, Colorado Springs offers fun family events, like this one, all throughout the year. It's a terrific place to call home, and it's no wonder why this city is growing rapidly.
If you'd like to make Colorado Springs your permanent home, work with a knowledgeable and experienced realtor. Start your home search with Best CS homes and contact Mark Main today.