30th Annual Wine Festival of Colorado Springs
Posted by Mark Main on Monday, February 21, 2022 at 7:00 PM
By Mark Main / February 21, 2022
Comment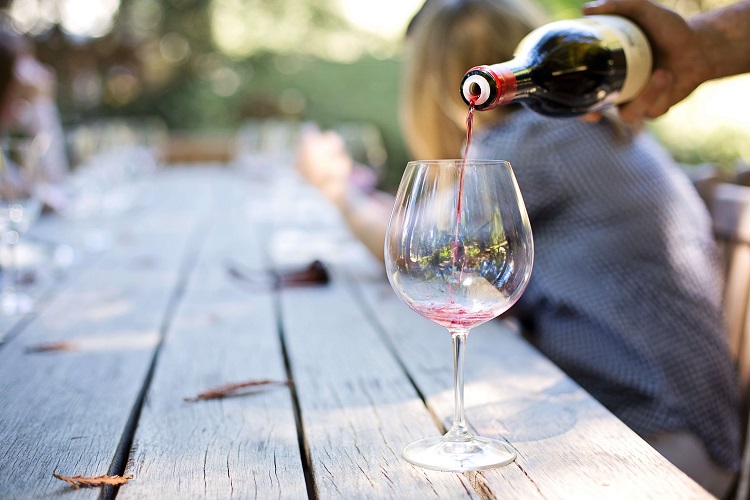 Wine enthusiasts living in Colorado Springs can rejoice because the 30th Annual Wine Festival of Colorado Springs is coming. After taking two years off, everyone is excited that it's back this year. Taking place from March 3rd through 5th, 2022, this event will benefit the Colorado Springs Conservatory. This organization is a wonderful cause and has been serving the community since 1994. Young performing artists are cultivated through this non-audition setting that brings the performing arts to students of all ages. As a result, many programs for students and the community are available.
If you come to the festival, not only will you be able to experience amazing wine and food, but you will also be able to make connections and know that you are supporting a worthy cause. There will be a variety of events available over the duration of the festival in different parts of town, with most taking place at the Broadmoor. Additionally, please note that proof of vaccination or a negative test result within 48 hours is required for attendance. Here is a look at all six events that you can consider attending:
"Oh, Sherry Baby Bodegas Toro Albala Sherry & Tapas Pairing
This event will take place on Thursday, March 3rd at 5:30 p.m. It will take place at TAPAteria, located at 2607 Colorado Ave. in Colorado Springs. With a ticket cost of $65 per guest, this event is currently sold out. The evening will feature a tasting of Sherry from Bodegas Toro Albala. This will be paired with tapas from Chef Jay at TAPAteria.
This will be an enlightening experience for anyone who doesn't know much about Sherry. Additionally, anyone who loves sherry, will further their appreciation for the drink. Hosts Steve Metzler of Classical Wines and Antonio Sorgato, who is the Export Manager of Bodegas Toro Albala, will guide all attendees through the tasting. For this reason, it will be a fun experience and a great way to connect with others who enjoy drinking Sherry.
Vino y Comida - Wine Paired Lunch with Guest Winemakers and Chefs
Join four of Colorado Springs' top chefs for this event on Friday, March 4th at 12 p.m. It will take place at The Warehouse Restaurant and Gallery, which is located at 25 W Cimarron St. in Colorado Springs. Ticket prices are $95 per guest with a minimum capacity of 110.
Enjoy lunch, with options prepared by Jay Gust of TAPAteria and Pizzeria Rustica, Brent Beavers of Immerse Cuisine, James Africano of The Warehouse Restaurant and Gallery, and Pete Moreno of Prime 25. Original dishes from these chefs will be expertly paired with wines from the Spanish guest vintners. Come to this event to try selections from different restaurants around town all in one place. In addition, you may find a new favorite wine.
Los Vinos De España - Spanish Wine Tasting Seminar with Guest Winemakers
Come to the Broadmoor on Friday, March 4th at 5:30 p.m. for this interactive tasting event. Wines will be available for tasting from all over Spain. Winemakers who crafted these wines will be present to discuss their tasting notes. In addition, they will be speaking about their inspiration for making the featured wines. Discover the different wine regions of Spain. Furthermore, find out what kids of grapes are available in Spain and the styles of wine made there.
Enjoy a learning experience without a test at the end. Tickets cost $50 per guest and this event has a maximum capacity of 135.
The Grand Tasting - Social Spanish Wine Soirée with Food and Music
Sure to sell out, this is the main event of the festival and takes place on Friday, March 4th at 7 p.m. Dress to impress at this event that will take place in The Broadmoor Hall. More than 300 wines will be available for tasting. Likewise, there will be food available from many of the best restaurants and caterers in the region. In addition, there will be music and dancing to create an unforgettable evening. Tickets cost $90 per guest. Be sure to purchase them soon so you don't miss out.
"A Match Made in Heaven" Spanish Wines and Cheese Pairing Seminar with Winemakers
Also occurring at The Broadmoor, this event will take place on Saturday, March 5th at 11 a.m. The cost is $80 per guest with a maximum capacity of 135. This is a very popular seminar and explores the pairing of wine with cheese. Those in attendance will be able to taste different styles of Spanish wines alongside cheeses from Spain and other areas of the world. Led by winemakers and special guests, you will be able to learn more about wine and cheese pairings.
The Gala Dinner and Live Auction - Five Course, Wine-Paired Gourmet Dinner with Guest Winemakers
You won't want to miss the grand finale of the festival, The Gala Dinner and Live Auction. It starts with a gourmet dinner. Furthermore, the guest vintners of this event will provide refined wines to accompany each course. As the evening concludes, those in attendance will be able to participate in a live auction. There will be rare and collectible wines as well as packages related to wine-related travel. Tickets for this event are $275 per guest and there is a maximum capacity of 248.
Attend the 30th Annual Wine Festival of Colorado Springs
Find more details about the 30th Annual Wine Festival of Colorado Springs here. While at the site, you can read more about the Colorado Springs Conservatory and each of the events taking place during the festival. Also, purchase tickets. Several of the events are selling out fast, so don't delay.
Make Colorado Springs Your Home
Colorado Springs is a growing city that features great cultural events, like this one, throughout the year. If you are already living in Colorado Springs and are looking to put down roots by purchasing a home, or are interested in moving to Colorado Springs, search for available homes on our Best CS Homes website. We can help you find a great home near the Broadmoor or in any other part of town. Enjoy sunshine, beautiful views, and a vibrant community when making Colorado Springs your home.