2022 Territory Days
Posted by Mark Main on Monday, May 23, 2022 at 7:00 PM
By Mark Main / May 23, 2022
Comment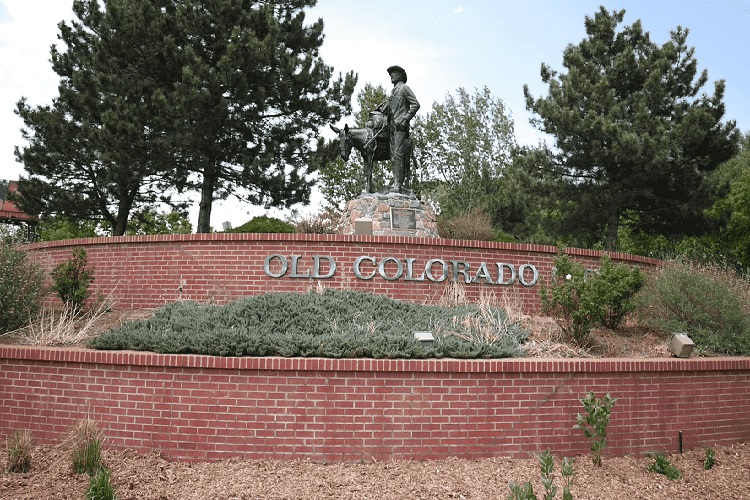 Step back in time and experience one of the most anticipated annual festivals in Colorado Springs. Territory Days is coming to Old Colorado City during Memorial Day weekend.
Many people don't know that Old Colorado City was actually established 12 years before Colorado Springs, in 1859. This area was known as "the wild side of town." It was home to blue-collar workers and saloons. Old Colorado has been a lively area since its beginnings.
Festivities will be available from May 28 through 30, 2022. This festival has been a tradition for many families for the last 45 years. If you haven't been already, consider making it a tradition for your family starting this year.
This event is Colorado's largest street fair. Experience the wild west with cowboys and Native Americans. In addition, shop hundreds of unique vendors, purchase tasty food, visit educational displays, and experience patriotic displays and live music. There is something for everyone, and admission is free.
Parking for Territory Days
Old Colorado City gets very crowded during Territory Days. If you come early, you might be able to find street parking nearby. It would be best to consider carpooling, have someone drop you off, utilize a service such as Uber or Lyft, or ride your bike. There will even be a bicycle valet at Bancroft Park.
An additional option is taking the free shuttle to Territory Days. There is only one shuttle location available this year at Coronado High School. Because there is only one location, expect wait times to be longer. This will be especially true when everyone is ready to head back to their cars during the afternoon hours. Please be patient, as significant cost increases forced this reduction in shuttles.
Vendors at Territory Days
The directory is jam-packed with vendors at Territory Days. Find churches, wineries, jewelry, art, crafts, hammocks, hats, home decor, clothing, etc. Get a new family portrait at Stagecoach Old Tyme Photos, shop for gifts at Specialty Soaps and learn more about Farm to Fork Colorado.
In addition, many businesses will be represented at Territory Days. Stop in to visit with:
Renewal By Anderson

Comcast

Heuser Chiropractic

Dreamstyle Remodeling and many more.
This is a terrific opportunity to support local artists and vendors and learn more about local businesses. Stock up on goods for your home, shop for gifts, and get information about home remodeling or other service industries.
Food and Drink at Territory Days
Many people look forward to Territory Days for the food. You can find food and goods to take home with you from vendors, and there will also be many opportunities to grab lunch or dinner.
Stop in to check out:
Colorado Buffalo Grill

Grammies Desserts

A&M Concessions

Happy Hour Donuts

Monster Grill

Nana's Famous BBQ

Tran's Concessions and many more
In addition to these fantastic food options, check out the beer garden near Bancroft Park. This will be a nice place to kick back with friends and enjoy a refreshing beverage.
Live Music at Territory Days
Enjoy music from 25 bands across three stages throughout the festival. The featured artist is Dustin Collins, who will perform at high noon on Memorial Day at Bancroft Park. Here are just a few more examples of the musical groups performing this year:
Michael Hornbuckle Band

Ryan Chrys and the Rough Cuts

Silver Moon Riders

Street Corner Gypsy

Jake Loggins

Exit West

Jacob Christopher

Black Rose Band

Back Stage People

Hot Boots Band

The VooDoo Hawks

Elevation Brass
Additional Entertainment and Attractions
There are more opportunities for entertainment than just live music. There will also be educational displays and presentations, and other spectacles. See the full schedule and lineup here.
Wildlyfe Circus
This group is a Colorado fire circus that performs at festivals all over the country. There are jugglers, aerialists, balancing acts, fire performers, and much more. This group is fun to watch and will leave the crowd amazed.
Hawk Quest
This non-profit organization provides education about raptors and their place in our ecosystem. View owls, hawks, eagles, and falcons close up. Have your picture taken with one of these amazing creatures and ask questions to learn more about them.
Territory Days Kids Zone
Bring the kids to release some energy and have a great time at the kids' zone. Children can run, jump, and play on inflatables, bungee trampolines, and more.
Gold Panning
Try your hand at panning for real gold. See how early Colorado settlers did it thanks to the Gold Prospectors of Colorado.
Mechanical Bull
Can you stay on a mechanical bull? Young and old alike are invited to give it a try. This wild bull ride will be set up near Bancroft Park.
Airbound Express
This train travels through Territory Days all weekend. Catch it at the train depot on 24th Street.
Memorial Day Ceremony
Come to Bancroft Park at 3 PM on Monday for the Memorial Day Ceremony. This important American tribute is meant to remind us all of the true meaning of Memorial Day. Bring the kids so they can take part in this important event.
Shops, Galleries, and Restaurants in Old Colorado City
In addition to the vendors lining the streets of Old Colorado City, stop in and support the many merchants that you can always find in Old Colorado City. More than 100 fine galleries, specialty shops, museums, boutiques, and restaurants are available here. These businesses have had a rough few years, as Territory Days has been canceled and fewer people have gone out during the pandemic. Everyone in Old Colorado City is excited about the return of this event this year.
Living in Old Colorado City
If you are looking for a home in an area with tons of character, consider Old Colorado City. Being a historic area, the old buildings make this part of town feel quaint yet full of life. There are also many unique historic homes.
From many homes, you can walk to all that Old Colorado City offers. In addition, you can find events, like Territory Days, going on all the time. No other events are as big as this one. Still, you can often find art walks, live music, and holiday celebrations.
The west side of Colorado Springs calls to many who live in the city. If you want to live here, work with an experienced realtor who knows the area and appreciates its history. Begin your home search at Best CS homes and get in touch with Mark Main for help with finding your next home.