12 Most Important Things A Realtor Does for Sellers
Posted by Mark Main on Monday, February 14, 2022 at 7:00 PM
By Mark Main / February 14, 2022
Comment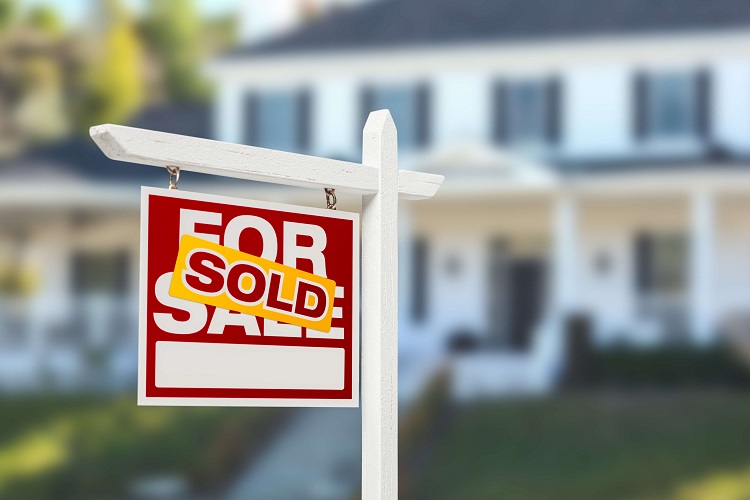 Selling a home can be an emotional time. In addition to the intense feelings, there is a desire to earn as much money as possible for your home. Although many are tempted to forego working with a Realtor to avoid paying the commission, studies have shown that agent-involved sales net more money. Realtors work hard for their commission, and they do many things to ensure you get top dollar for your home. Here is a look at the 12 most important things a Realtor does for sellers.
1. Pre-Inspection Valuation
As soon as you know you will be selling your home, get in touch with your Realtor. If you don't already have one, seek out a Realtor that will work hard for you. The Realtor will meet with you to take a look at the overall condition of the home and gather information to prepare a detailed valuation of the property. The Realtor may also make some suggestions for improvements that can be made prior to listing to boost the home's worth.
2. Detailed Valuation Report
After all information has been gathered and last minute repairs made, an thorough valuation report is created. This is done using proprietary code that plugs in both advanced mathematics and location-specific data to determine fair market value for the home. While this is not an appraisal, if done by Best CS Homes, it is as close as you can get from a Realtor.
3. Determine Your Listing Strategy
There are several listing strategies available. Your Realtor will explain the options and together, come up with the best strategy. One is to list right at anticipated fair market value. The other opinions are to list above or below it. The best strategy to use will depend on several factors, including the overall state of the market. Metrics such as average days on the market, current interest rates, and inventory levels will come into play. At the end of the day, you will want to use the pricing strategy that will maximize your profits.
4. Staging and Preparing
No matter which listing strategy you decide to go with, staging and preparing are of the utmost importance. Your home needs to shine before photography and filming. Your Realtor can suggest professional cleaners and stagers or give tips for tackling this project on your own.
5. Professional Photography
Some agencies contract out professional photography, or their clients can choose to pay for this service. With some agencies, like Best Colorado Springs Homes, they have the in-house ability to take care of this. It is very important to use high-quality cameras and lenses to take photos that look great on the internet and digital venues. A photoshoot can take anywhere from a few hours to a few days. All photos should go through post-production editing to make sure they look their best.
6. Professional Videography
In today's digital world, professional videography is very important. This is especially true for remote buyers. Just as with photography, some agencies, like Best Colorado Springs Homes, provide this service to their clients. Others may not, or only provide this service for luxury properties. A high-quality video will help your home to stand out when potential buyers are searching online.
7. Building Your Webpage
A custom webpage with amazing photographs, videos, and an engaging description will draw in buyers. Your Realtor will build a custom webpage that is linked directly to the yard sign in front of your house.
8. Marketing
Realtors have deep networks for marketing. If time allows the Realtor will conduct a pre-listing marketing campaign. Otherwise, your Realtor will work hard to get those high-quality photos and videos in front of as many potential buyers as possible. In addition to your custom page, your Realtor will syndicate the page and content to almost 1,000 other sites. These include Trulia, Zillow, Homefinder.com, Realtor.com, and many others. The more potential buyers that view your property, the more likely it is to sell fast.
9. Showing Your Property
Once the home is ready and the listing is live, potential buyers will be ready to come see your property. Your Realtor will set up a way to schedule showings. In some cases, Realtors personally field phone calls to set things up, while other times they utilize a third-party scheduling service. The first two to three days of hitting the market tend to see the most action. Your Realtor should have a timely and convenient way to communicate with you about showings, especially if you need to vacate the home when people are coming. In some cases, it makes sense to do an open house. If so, your Realtor will take care of the details and being at the open house.
10. Negotiating Offers
Once the offers start coming in, your Realtor will collect the offers and sift through them. In the current market, it's likely that you will receive multiple offers for your home. The contract to purchase real estate is complex. Most Realtors have a tool they use to break down the terms and analyze your net profit based on appraisal outcomes. Once there are some contenders, your Realtor will present and explain the offers to you. They can help you choose the best one.
11. Inspection Objections
The home inspection has the power to put the brakes on or modify your real estate deal. A good Realtor will be able to prepare you for any possible hiccups that could come out of the home inspection. During the process, your Realtor will advise you about the appraisal, the inspection resolution, and the inspection termination dates. All of these are very important. If the home inspection does find problems, your Realtor can help you negotiate for the resolution of these problems.
12. Appraisal
Normally, there is nothing to worry about when it comes to the appraisal. This is especially true in a seller's market. However, there are times that an agent will need to justify the contract price of the home. It's important that your agent has experience in this process.
Once all of the details have been addressed, it's time to close. Before closing, your Realtor will explain everything that you need to bring with you and answer any other questions you may have.
Selling a home is a very involved process that takes expertise. As with any circumstance that puts large quantities of your money on the table, it's best to work with a professional, like Best Colorado Springs Homes. If you are looking to sell your Colorado Springs home, trust the experts that have the skills, expertise, and tools to fetch the most money and provide a smooth process.