11 Most Important Things Every First Time Home Buyer Should Know
Posted by Mark Main on Tuesday, December 14, 2021 at 7:00 PM
By Mark Main / December 14, 2021
Comment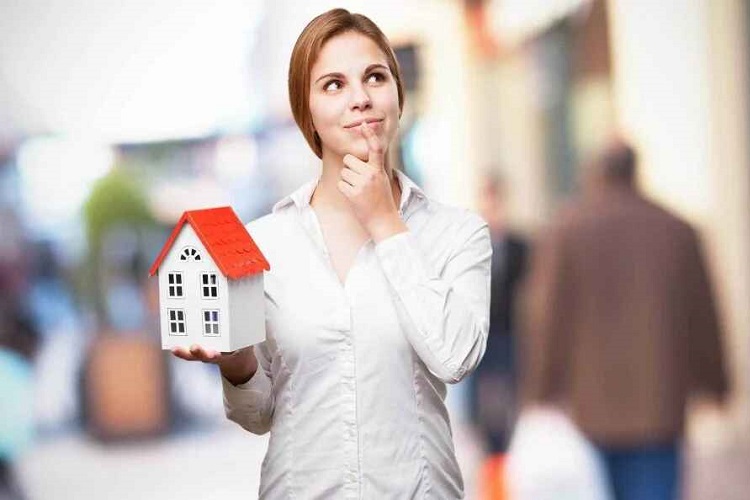 When you decide to buy your first home, it's both exciting and a little scary. The thought of finding a place to set down roots and call your own is thrilling, but the home buying process can be intimidating. There are so many facets to try to understand, such as securing a mortgage, finding a realtor to work with, a home inspector, and an appraiser. The good news is that if you find solid professionals to work with, they will help you every step of the way. Here are 11 things first time home buyers in Colorado should know.
1. Finding the Right Lender
Before you can even start to think about purchasing a home, you have to make sure that your finances are in order. Once you believe your credit score is a solid number and you have enough money stashed away for a down payment, it's time to find a lender. Ask friends and family members for recommendations, or if you have already found a great realtor, chances are they can give you some good names.
You are going to have lots of interaction with your lender, so it's important to find someone that you trust, communicates clearly, and is experienced in the field. You will need someone who can explain all the options and help you to make the best choices. For many, working with a local lender is better than working with a large national lender. Your file won't get passed off to multiple people when using someone local. It will be easier to get a hold of someone and have an actual conversation.
2. Finding the Right Loan Type
There are many different types of loans out there. When choosing a mortgage professional, find someone who can explain all the different types and help you make the best decision based on your circumstances. Here is a look at four of the most popular loan types available to first time home buyers in Colorado.
Conventional Loan
A conventional loan tends to be the best choice if you have a high credit score and a large down payment. Requirements for these loans are set by the Federal National Mortgage Association (Fannie Mae) and the Federal Home Loan Mortgage Corporation (Freddie Mac). These loans are originated by and serviced by credit unions, private banks, or other financial institutions. They are generally available as a fixed-rate loan or an adjustable-rate mortgage.
FHA Loan
A government-backed home loan, an FHA loan, is insured by the Federal Housing Administration. There are less restrictive qualifications for this type of loan, such as lower credit score and down payment requirements. An FHA loan is a great option for first time home buyers or those with lower credit scores.
VA Loan
Offered through the U.S. Department of Veteran Affairs, a VA mortgage loan is available to military personnel and their spouses. Those who qualify for a VA loan can purchase a home with no down payment, no private mortgage insurance, and a competitive interest rate.
USDA Loan
A government-sponsored loan, this is designed for families looking for a home in a rural area. There is no down payment necessary for this loan, as the government finances 100% of the home price.
3. Grants and First Time Home Buyer Programs
If you are a first time home buyer, Colorado has many tools to help you on your path to home ownership. As mentioned above, the federal government has stepped in to assist first time home buyers in many ways. FHA loans, VA loans, and USDA loans can all help first time home buyers who cannot afford to put 20% down. In addition to the federal programs, states and counties can offer additional help.
In Colorado, the Colorado Housing and Finance Authority (CHFA) provides down payment assistance and education for first time home buyers in Colorado. To take advantage of the CHFA Firststep or Firststep Plus program, you would have to work with a participating lender. If you are interested in first time home buyer grants in Colorado, CHFA can offer up to 3% of your mortgage amount as a grant that never needs to be repaid. They also have an option for a second mortgage loan.
The Colorado Housing Assistance Corporation (CHAC) also offers courses and assistance to first time home buyers in Colorado. This comes in the form of a second mortgage. The funds from this second mortgage can be used to cover the down payment and closing costs. You don't have to repay this loan until you pay off the first mortgage, sell, or refinance the home. In addition to these options, check out the offerings in your individual county. There may be more resources out there.
4. Finding the Right Realtor
A great realtor will be your biggest asset during a real estate transaction. You will spend a lot of time with whomever you choose, so it's important that the relationship is a good fit. Search online for top realtors in your city and find agents that have a solid online presence and terrific reviews. Take the time to interview a few different realtors. Come up with some questions to ask them about their experience, communication style, how they handle showings and open houses, and about their knowledge of the local real estate market. During these interviews, note how the vibe feels. Ask yourself if you would enjoy spending time with this person looking at houses and if you trust them to work hard for you.
5. Finding the Right Neighborhood
For some, the right neighborhood is a no-brainer. Some people have cute neighborhoods that they have been eyeing for years. For others, there is some flexibility involved. Here are some things to consider when searching for the right neighborhood.
Restrictions, HOA fees, and Property Taxes
Some neighborhoods may have an active HOA and require HOA fees every month. These communities could have restrictions on things you may or may not do to your property. The HOA fees will also add extra monthly costs. Some communities with an HOA offer extra amenities like pools or clubhouses. The fees may also be used for things like landscaping and maintaining common areas. Be sure to understand exactly what your HOA fees cover if you opt for a community that has them. Also be sure to keep property tax rates and other restrictions in mind when researching neighborhoods.
Schools
If you have children, you will want to research school districts and individual schools. Also keep in mind that Colorado offers families the choice to enroll in schools that are not in their neighborhood. There are also many choices for charter schools. This gives you a little more flexibility when searching for neighborhoods.
Transportation and Location
Think about all the places that you frequently go, including work, church, and to visit friends or family. Also consider how close the neighborhood is to shopping, dining, and entertainment opportunities. Search by popular areas to view proximity to hospitals, schools, parks, transit stations, and supermarkets.
Safety and Culture in the Neighborhood
View the crime statistics for each area you are interested in. For instance, if you are considering a home in Northeast Colorado Springs, scroll down to view the crime rate and other demographic information. Drive through the neighborhoods at different hours of the day and night to get a feel for what it's like there. Check for safety concerns and also see if people are out and about talking to each other. If a close-knit community is important to you, check to see if the neighborhood offers social events and get a feel for if people are friendly or not.
6. Avoid Buying Anything on Credit Until You Close on Your Home
Mistakes that have to do with your credit can delay the closing of your home. Mortgage rules and guidelines are very precise and follow a hard line. You don't want to do anything that might rock the boat with your credit. This means don't touch your credit report at all. Do not make any inquiries and do not establish any new credit. Also, do not close any credit accounts or increase the limit on any of your cards. Lastly, do not buy anything with a credit card or put anything on layaway. Your new home may need lots of things, like a washer and dryer or new refrigerator, but you need to wait until closing is complete. One misstep can delay owning your new home.
7. Discovering Your Deal-Breakers
There are some things that should be deal-breakers for everyone, such as water damage, pest infestations, foundation problems, or searching for homes outside of your price range. Any good realtor will steer clients away from these problems. Other things are more up to your personal preference. You may know what some of these deal-breakers are right away, while others may become more apparent as you look at houses. For instance, if you must have room for a garden, only look at homes that have a decent sized yard. Keep a list of your deal breakers and share them with your realtor so that you can immediately rule out houses that will not work.
8. Identify Your Must-Haves and be Flexible on Loosening These Requirements
When searching for homes, you may have a list of must-haves like an open floor plan, wood flooring, or an en-suite bathroom. When it comes to must-haves, keep in mind that you can make modifications to your home. Do this right away or in the future. If you find an amazing house that has carpeting, know that you can rip out the carpet and install wood flooring. As you look at more houses, keep an open mind and know that some of your must-haves may not be feasible. Know that you can make a house your own over time.
9. Knowing How to Write a Competitive Offer in a Strong Seller's Market
There's no doubt that Colorado Springs has been in a strong sellers market for a while. Most properties are seeing multiple offers and selling for well over the asking price. As a buyer, it can be difficult to navigate such a market and make sure that your offer is strong and gets considered. This is one of the most important reasons to find a knowledgeable and experienced realtor.
Someone with experience will understand what's going on in the market. They can advise you of best practices for a competitive offer. Lean on the expertise of your realtor and also be sure that you have a substantial earnest deposit ready and as much money as possible for a down payment. Those who can close quickly tend to become top competitors for a home. People who communicate in a kind way and include a personal letter in the offer also rise to the top.
10. Selecting the Right Home Inspector
A good home inspector is very valuable when buying a home. It's important to find someone knowledgeable and experienced to make sure they will find any problems with the home. Many realtors will have recommendations for people they have worked with in the past and have done a good job..
Also check that the inspector has proper credentials and ask for a sample copy of a home inspection report. Viewing this report allows you to see how thorough the inspection is and how the information found during the home inspection is presented. Lastly, ask about the inspector's training and experience and ask what you will get for the price they charge. Some home inspectors will offer additional services, such as a drone view of the roof or infrared cameras that can detect moisture in the walls. Some inspectors include these extras in their regular fee, while others do not.
11. How to Get Rid of PMI as Soon as Possible
Traditionally, private mortgage insurance is required for borrowers who put down less than 20% on their house. It helps people buy a house who would otherwise be unable to, as 20% down is unobtainable for many. PMI generally ranges from 0.3% to 1.15% of your home loan. This number depends on how good your credit score is. Since this can add up to an extra $1,000 to $5,000 per year, it's understandable that people want to get rid of this fee as soon as possible.
There are a few ways to get rid of PMI. It all comes down to a home's loan-to-value ratio. This compares the amount of money you have borrowed to the value of your home. For instance, if you borrowed $270,000 for a house valued at $300,000, your LTV would be 0.9 or 90%.Your LTV changes as time goes on. PMI is no longer required when this number reaches 78% or lower. FHA loans require owners to refinance the home in order to remove PMI, even if the LTV has dropped below 78%.
Over time, as you make mortgage payments, your LTV will naturally drop. Also, watch the current market. With home values rising so rapidly in Colorado, you may be able to get rid of your PMI just because the value of your home naturally went up. Utilize the proprietary valuation analysis to watch the value of your home. This will give you an idea of when your LTV is less than the 78% requirement and you can remove the PMI.
Takeaways for Colorado First Time Home Buyers
The home buying process begins with finding the right lender, loan type, and realtor. Next comes finding the right neighborhood, being careful not to buy anything on credit, and discovering your deal-breakers and must-haves. Once you have found a home, you must know how to write a competitive offer, select the right home inspector, and get rid of PMI as soon as possible.
First time home buyers in Colorado don't have to go through this process alone. Look for your dream home by utilizing the advanced home search feature and contact the experts at Best CS Homes to help guide you through the process.