10 Best Thai Restaurants in Colorado Springs
Posted by Mark Main on Monday, March 14, 2022 at 7:00 PM
By Mark Main / March 14, 2022
Comment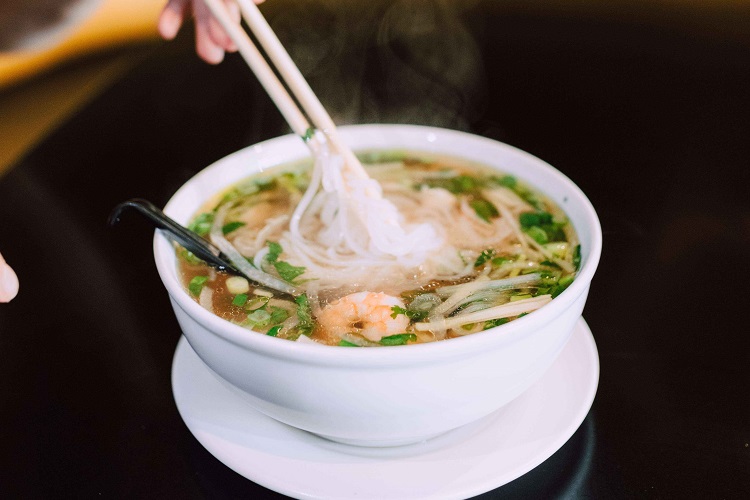 Good international cuisine has not always been a forte of Colorado Springs. However, that is quickly changing. As the city grows, more restaurants come to town. The international food scene has really blossomed and if you enjoy Thai food, there are many great options in town. Here is a look at the 10 best Thai restaurants in Colorado Springs.
Thai Mint
Located in the Briargate area, Thai Mint offers a pleasant dining experience as well as online ordering. You can also call to make a reservation. The restaurant is located in a strip mall off Briargate Blvd and is closed on Wednesdays. Some of the most talked about dishes from this restaurant include Pad Kra, Tom Kha Gai Soup, Crab Rangoons, Pad Se Ew, and jasmine tea. You can choose your spice level to fit your needs and there are great vegan and vegetarian choices.
Arharn Thai
Arharn Thai is located in the Powers Corridor near N. Carefree Circle. This restaurant is closed on Mondays and has been in operation since 2009. Find a number of gluten free options at Arharn Thai, where you can call ahead for quick service or choose takeout. If you choose to dine in, you will find a clean restaurant with friendly service. Some of the best dishes available at Arharn Thai include Tom Kha, Pad Thai, Panang Curry, and Gai-Gra-Thiam. Note that no alcohol is served at this restaurant and that Thai Hot means very spicy.
Chaang Thai
Also located in Briargate, Chaang Thai offers street-style food and traditional dishes from Thailand. There is a vegan menu available as well as vegetarian and gluten free menu options. The atmosphere is warm and inviting with a friendly and knowledgeable staff. Several spice levels are offered at this restaurant that also is available for catering or parties. One unique thing about this place is that you can order a large soup that will arrive in a clay pot with a ladle. You can serve it up to everyone in your party. Some other favorite dishes from Chaang Thai include Gyoza, Pineapple Curry, Red Curry, Pad Ga Prow, and Pad Nam Prik Pow.
Pho-N-Thai
At Pho-N-Thai, you order at the register first and then you can sit down to dine. It is a family-owned business that offers both Pho and Thai cuisine. Because of this, it's nice that you can get both types of food at one place. This restaurant is located just south of Fillmore on Nevada Ave. and is closed on Mondays. Some excellent menu items here include Thai Iced Tea, Pho Beef Noodle Soup, Pad Thai, and Drunken Noodles.
Thai Taste Cuisine
Located at Union Blvd. and North Academy Blvd. Thai Taste Cuisine offers fresh Thai food. Online ordering is easy, and you can also make reservations. Here, spicy means spicy. The steamed dumplings are delicious and have crispy garlic on top. Other favorite dishes include Pad Kee Meow, Lovely Ginger, Basil Fried Rice, Thai Thea, Mango and Rice, and Spicy Beef Salad. This restaurant is open seven days a week, so you can get Thai food whenever the craving hits.
Zesty Thai
One of the newer Thai restaurants in town, Zesty Thai does not use MSG. Also, their food is contemporary and authentic and this restaurant can accommodate special dietary requests. The atmosphere is nice and the owners are very friendly. Zesty Thai is located in northern Colorado Springs, near The Farm and Flying Horse neighborhoods. Some favorite dishes available at this restaurant include Pad Thai, Short Rib Panang Curry, Thai Fried Rice, and Thai Iced Tea.
NaRai Thai
Located in the Rockrimmon neighborhood, NaRai Thai has been serving residents since 2008. In addition, a second location near the Broadmoor area has been in business since 2014. Both locations are open for dine-in and take-out. For take-out, call in your order or order online. You can also make a reservation. At this restaurant, find fresh delicious food that's ready fast and you can control the spice level. It's also a nice spot to meet friends for lunch, bring the family for dinner, or enjoy a date. A few favorite dishes include Spring Rolls, Thai Basil Fried Rice, Garlic Chicken Noodles, Drunken Noodles, and Golden Fried Bananas.
EIM Thai
Closed on Sundays, Eim Thai serves residents in West Colorado Springs. It's an excellent place to stop after a hike in Garden of the Gods. The restaurant offers an extensive menu and if you ask for chopsticks, they have stainless steel ones available to cut back on waste. It's a small restaurant with great service. Also, many proclaim that the green curry is one of the best in town. There are four spice levels to choose from and plenty of options for those looking for something vegan, vegetarian, or gluten free. In addition to the green curry, other favorite dishes include Pad Thai, Panang Curry, Pineapple Fried Rice, and Tom Yum Soup.
Thai Basil
Another Thai restaurant located in the Briargate area, Thai Basil is on N. Academy Blvd near the Chapel Hills Mall. Find online ordering with curbside pick-up as well as the option to dine-in. Delivery is also available. The staff is friendly and efficient, offering a pleasant dining experience. A few dishes to try include Thai Basil Chicken, Hot and Sour Soup, Drunken Noodles with Tofu, and Lo-Mein.
Lanna Thai
You can find Lanna Thai in Union Town Center on N. Union Blvd. and Research in Northeast Colorado Springs. This restaurant is open every day of the week for lunch and dinner. The food is prepared fresh and the dining room offers a nice atmosphere. In addition, there is a patio with a nice view if you prefer to dine outside. Also, this restaurant does serve alcohol. You can make reservations or order take-out. Some dishes you might like to consider trying include Tom Yum Soup, Tom Kha Soup, Pad Se-Ew, Pad Thai, Spicy Basil with Beef, Duck, Sweet and Sour Entree.
Living Near Great Restaurants in Colorado Springs
Nearly every neighborhood in Colorado Springs offers terrific restaurants. As you can see, there are amazing Thai restaurants spread all over town. If you would like to buy a house in Colorado Springs, work with local experts to find a home in the best neighborhood for you. Our team at Best CS Homes can help you with buying your home. Whether you want to live close to one of your favorite Thai restaurants, close to work, or in an area near the mountains, start your Colorado Springs home search with us today.